Loading price
Prices temporarily unavailable
Price on request
activating price
price: provide information
This product is no longer available.
Please check new generation in the section predecessor / successor or contact your local Endress+Hauser entity.
Coriolis flowmeter
For highest flow rates and
outstanding performance in on/offshore
applications in the oil & gas industry.
Four-tube system with low pressure drop.
Complete exterior design: 1.4435 (316L).
Transmitter: Robust, ultra-compact.
:: Highest capacity four-tube flowmeter
with an ultra-compact transmitter.
Xpert selection
Specialized products

Designed for demanding applications
Technical excellence
Simplicity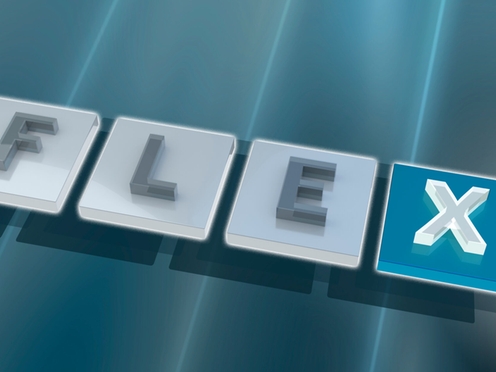 Simple products

Easy to select, install and operate
Technical excellence
Simplicity
Standard products

Reliable, robust and low-maintenance
Technical excellence
Simplicity
High-end products

Highly functional and convenient
Technical excellence
Simplicity
Specialized products

Designed for demanding applications
Technical excellence
Simplicity
FLEX selections
Technical excellence
Simplicity

Fundamental selection

Meet your basic measurement needs

Technical excellence

Simplicity

Lean selection

Handle your core processes easily

Technical excellence

Simplicity

Extended selection

Optimize your processes with innovative technologies

Technical excellence

Simplicity

Xpert selection

Master your most challenging applications

Technical excellence

Simplicity
76 documents
Proline Promass 100 EtherNet/IP Description of Device Parameters

English version - 10/2017

New version available in English

Coriolis flowmeter

| | |
| --- | --- |
| Language: | English |
| Version: | 01/10/2017 |
| File size: | 1.5 MB |
| File name: | GP01036DEN_0217.pdf |

Proline Promass 100 Modbus RS485 Description of Device Parameters

English version - 10/2017

New version available in English

Coriolis flowmeter

| | |
| --- | --- |
| Language: | English |
| Version: | 01/10/2017 |
| File size: | 1 MB |
| File name: | GP01035DEN_0217.pdf |

Proline Promass 100 PROFIBUS DP Description of Device Parameters

English version - 10/2017

New version available in English

Coriolis flowmeter

| | |
| --- | --- |
| Language: | English |
| Version: | 01/10/2017 |
| File size: | 1.7 MB |
| File name: | GP01034DEN_0217.pdf |

Proline Promass 100 PROFINET Description of Device Parameters

English version - 10/2017

New version available in English

Coriolis flowmeter

| | |
| --- | --- |
| Language: | English |
| Version: | 01/10/2017 |
| File size: | 1.4 MB |
| File name: | GP01037DEN_0217.pdf |

Proline Promass 100 HART Description of Device Parameters

English version - 10/2017

New version available in English

Coriolis flowmeter

| | |
| --- | --- |
| Language: | English |
| Version: | 01/10/2017 |
| File size: | 1.9 MB |
| File name: | GP01033DEN_0217.pdf |

Proline 100 Modbus RS485 Brief Operating Instructions

English version - 10/2017

New version available in English

Transmitter with Coriolis sensor

| | |
| --- | --- |
| Language: | English |
| Version: | 01/10/2017 |
| File size: | 2.4 MB |
| File name: | KA01335DEN_0117.pdf |

Proline 100 PROFINET Brief Operating Instructions

English version - 12/2015

New version available in English

Part 2 of 2 Transmitter

| | |
| --- | --- |
| Language: | English |
| Version: | 01/12/2015 |
| File size: | 1.2 MB |
| File name: | KA01215DEN_0115.pdf |

Proline Promass Brief Operating Instructions

English version - 04/2017

New version available in English

Proline Promass Part 1 of 2 Coriolis sensor

| | | | |
| --- | --- | --- | --- |
| | EN | | |
| | | | |
| | | | |
| | | | |

| | |
| --- | --- |
| Language: | English |
| Version: | 01/04/2017 |
| File size: | 833.3 KB |
| File name: | KA01212DEN_0317.pdf |

Proline 100 PROFINET Brief Operating Instructions

English version - 10/2017

New version available in English

Transmitter with Coriolis sensor

| | |
| --- | --- |
| Language: | English |
| Version: | 01/10/2017 |
| File size: | 1.5 MB |
| File name: | KA01336DEN_0117.pdf |

Flowmeter Proline Promass X

English version - 08/2022

New version available in English

Coriolis sensor

| | |
| --- | --- |
| Language: | English |
| Version: | 01/08/2022 |
| File size: | 771.4 KB |
| File name: | KA01288DEN_0222-00.pdf |
Loading more results