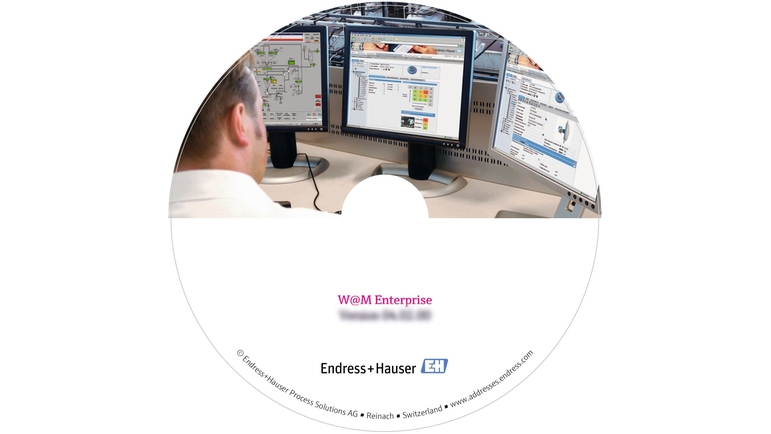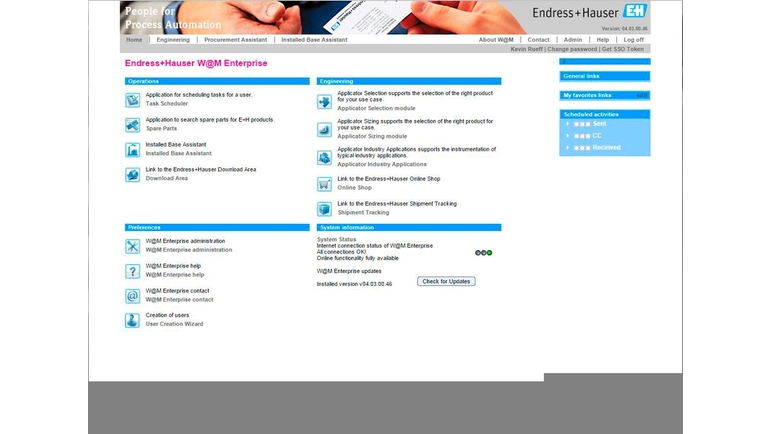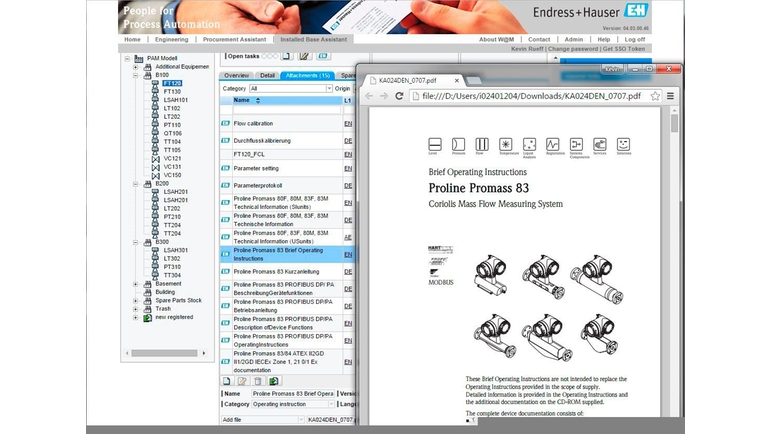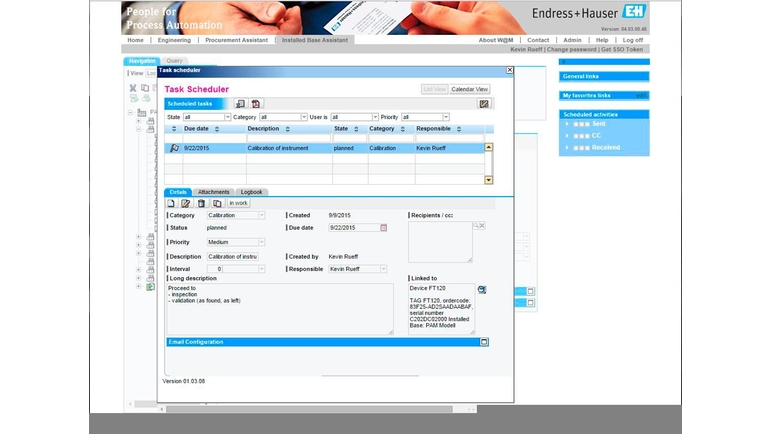 Effective management of your installed base throughout your asset's life cycle
W@M Enterprise is Endress+Hauser's software for asset information management. Connected with W@M Portal, it allows for real-time data monitoring of your process, permitting proactive maintenance of your devices. You get fast access to critical information, such as spare parts, product availability and reports. Quick access to the right information speeds up your processes, such as repair or replacement on an instrument or downloading certificates for inspections.
Quick selection
Choose from our suggested options
Individual configuration
Continue your selection from all possible options
Benefits

Pre-filled asset information for Endress+Hauser devices because of online connection to Endress+Hauser's product database

Minimized plant downtime and errors thanks to quick access to asset information around-the-clock

Information and documentation for...
Field of application

W@M Enterprise SWAM10B is suitable for several applications:

W@M Enterprise is Endress+Hauser's software (application to install) for asset information management. W@M Enterprise can be linked with the web based W@M Portal to get information on Endress+...
Documents / Manuals / Software
Accessories / Spare parts
W@M Enterprise

W@M Enterprise 04.04 is a powerful and easy to use asset information management software for managing field instruments and devices such as, for example, pumps, valves, motors or heat exchangers. W@M Enterprise 04.04 is based on an innovative concept which links together locally installed software to Endress+Hauser's backend databases to continuously supply the end user with the latest information.
Downloads
Plant Asset Management

Can you react quickly to device malfunctions and failures? This is just one aspect of plant operation where our solution brings significant improvements as well as a reduction in your operating costs.

W@M Portal and W@M Enterprise

As part of Endress+Hauser's W@M Life Cycle Management, the web-based W@M Portal and W@M Enterprise tools assist to manage technical and operational information completely and conveniently.