Terminal management
Reliable information on your terminal for maximum plant availability, safety and process efficiency
Terminal management systems manage the distribution of products such as oil, gas, chemicals, renewable fuels and alcohols. The tasks of an effective terminal management system include the terminal automation for process controls and business administration to facilitate the enterprise operation. We offer the complete solutions from receiving products through to storage and delivery from certain locations. The solution includes both the static and dynamic measurements and the data administration.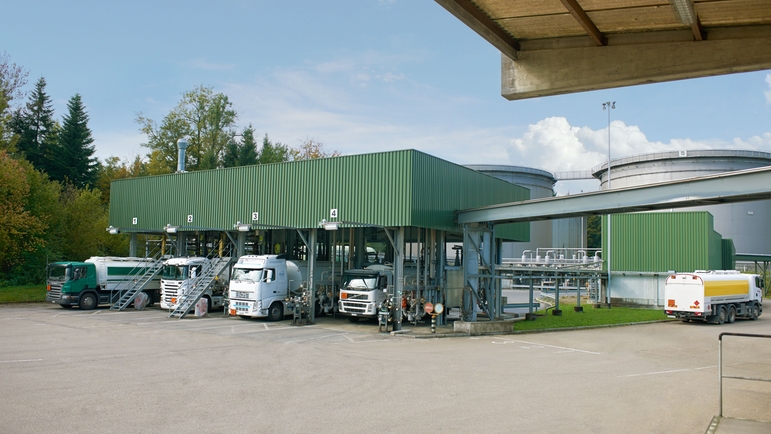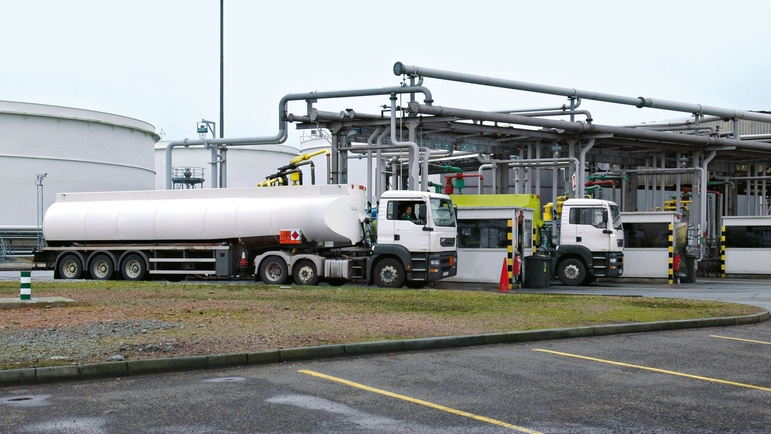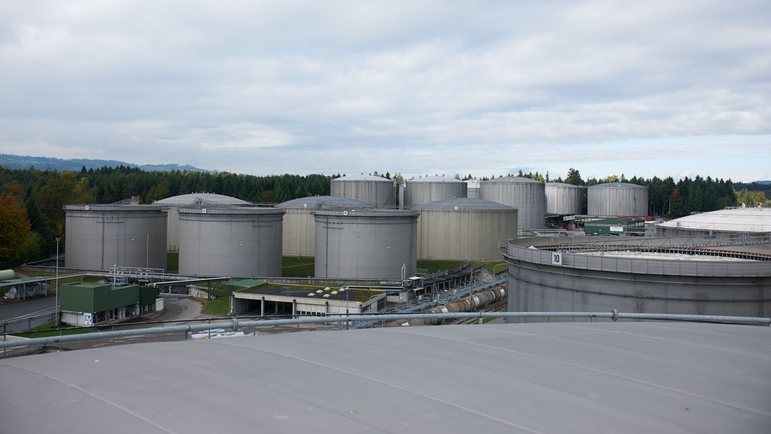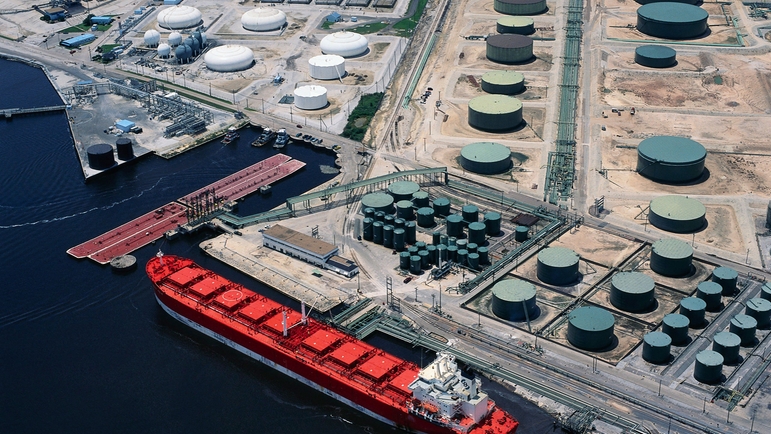 The complete solution for your terminal
Loading, offloading and storage of liquids at terminals require detailed information on quantities and mass. We provide flow measurement and tank gauging systems that work together to allow you to manage and optimize your inventory. Besides that our software Terminalvision handles all requirements of road, rail, and barge loading depots and terminals. It is an open system designed to interface most vendor devices used for access control, rack loading computers and weighbridges.
Benefits
Improved management of inventories thanks to complete solutions reaching from receiving products to storage and delivering - for all applications, e.g. road, rail, ship, and barge loading depots and terminals

Custody transfer metering skids according to API (American Petroleum Institute) and MID (Measuring Instrument Directive) ensure to increase your profit


Enhanced accuracy and correct mass provided by high-quality products designed together with customers to meet your requirements more precisely
Products
Radar measurement
Micropilot FMR532

Continuous and non-contact level measurement in liquids. For custody transfer and inventory control applications with NMi- and PTB-approvals. Ideally suited for stilling well applications.

Radar measurement
Micropilot FMR540

Continuous and non-contact level measurement in liquids. For custody transfer and inventory control applications with NMi- and PTB-approvals. Horn antenna is designed for all small nozzles sizes.

Tankvision
Inventory management
Multi Scan NXA83


Tankvision Multi Scan NXA83 is a dedicated tank inventory system. It is ideally suited for tank farms with various protocols used for communicating with the field devices and/or redundancy needs.

Proline Promass 84F
Coriolis flowmeter

Flowmeter with premium accuracy, robustness and custody transfer functionality. Highest measurement performance for liquids and gases under varying, demanding process conditions.

Proline Promass 84X
Coriolis flowmeter

The highest capacity four-tube flowmeter with custody transfer functionality. For highest flow rates and outstanding performance in on/offshore oil & gas applications.
Simple products

Easy to select, install and operate
Technical excellence
Simplicity
Standard products

Reliable, robust and low-maintenance
Technical excellence
Simplicity
High-end products

Highly functional and convenient
Technical excellence
Simplicity
Specialized products

Designed for demanding applications
Technical excellence
Simplicity
FLEX selections
Technical excellence
Simplicity

Fundamental selection

Meet your basic measurement needs

Technical excellence

Simplicity

Lean selection

Handle your core processes easily

Technical excellence

Simplicity

Extended selection

Optimize your processes with innovative technologies

Technical excellence

Simplicity

Xpert selection

Master your most challenging applications

Technical excellence

Simplicity
Applications
Terminal automation

Discover the complete solution from receiving products, storage and delivering from a location, including static and dynamic measurements as well as data administration.

Business administration on terminals

A lot of operations have to be managed when operating your terminal successfully. We offer you the solution for running it most reliably and efficiently.
Downloads
Inventory Management Solutions

Inventory Management Solutions help you to reduce inventory costs, improve customer satisfaction and increase productivity. Unlock the true potential of your supply chain.
Related offering
Field Network Engineering

Building a new plant? Extending or modernizing an existing one? This is the time to reap the benefits of digital communication and intelligent devices as well as to find a partner to reduce any risk.

Plant Asset Management

For increased efficiency, higher plant availability and reduced operating costs, our plant asset management solution holds the key!
Success stories
Optimize extra heavy/ heavy crude separation

Density profiling system offers precise 3-dimensional density profile of the entire separator - from inlet to outlet. This information enables you to save time and cost in your separation process.

Optimize heavy/ medium crude separation

In these applications, measuring interface and overall level can be difficult due to the emulsion layer. Our patented device handles the emulsion layer challenges with ease.
What do you do to prevent storage tank overfill?

A faulty gauge can fail to alert operators that fuel storage is being filled to an unsafe high level, causing large amounts of fluid to overflow. Find out how we can help prevent these situations.