The smallest transmitter for Memosens sensors
Liquiline Compact CM82 is suitable for pH, ORP, conductivity and oxygen sensors
Do you have measuring points where installation space is restricted? Do you require a high degree of measured value availability for your production process? If so, then we have the perfect transmitter for you: the Liquiline Compact CM82. Its housing is so slender, that it fits, together with the sensor, into almost every assembly. Although it is so small, it is packed full of the latest transmitter technology and can be operated via Bluetooth from any iOS or Android device.
Bluetooth security on the highest level
Download the free SmartBlue app from the Google Play Store or the Apple App Store. Using the app, you can see all the measuring points within the Bluetooth range of your tablet and smartphone. Configuration and diagnosis can also be performed conveniently using the SmartBlue app. Incidentally, the Bluetooth connection is uniquely secure against unauthorized access by third parties, as confirmed by the German Fraunhofer Institute for Applied and Integrated Security (AISEC).
Make use of the Memosens benefits
The Liquiline Compact CM82 is compatible with all the transmitters, analyzers and samplers from the Liquiline platform. This means that you can use sensors of the same type at all measuring points: all pH, ORP, conductivity and oxygen sensors with the blue Memosens plug-in head can be connected. This allows you to make use of the numerous benefits that Memosens technology has to offer, including 100% reliable data transmission and true plug and play with pre-calibrated sensors.
Ideal, if installation space is restricted
As a loop-powered two-wire device, the CM82 can be connected directly to a programmable logic controller (PLC), which also serves as the power supply, thus eliminating the need for a power cable. A cable for the sensor connection is also not necessary, since the sensor is plugged directly into the transmitter. As a result, you have a measuring point whose space requirement could hardly be lower and where the wiring effort is minimal.
The configuration of your measuring point is always retained
If you parameterize a CM82 measuring point, all settings are saved in the device. In the case of a sensor exchange, the transmitter - and thus the measuring point configuration - always stays on-site. A new parameterization is not necessary. In addition, the CM82 reads all sensor and calibration data stored in the head of a Memosens sensor. As a result, the sensor is automatically detected within seconds and your measurement is immediately ready for use after a sensor change.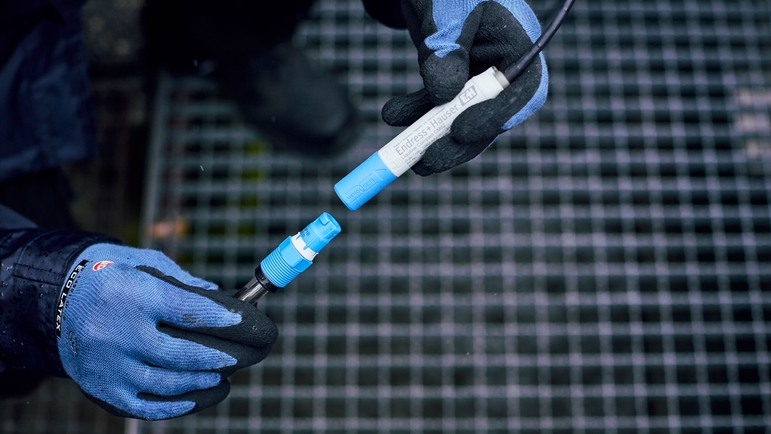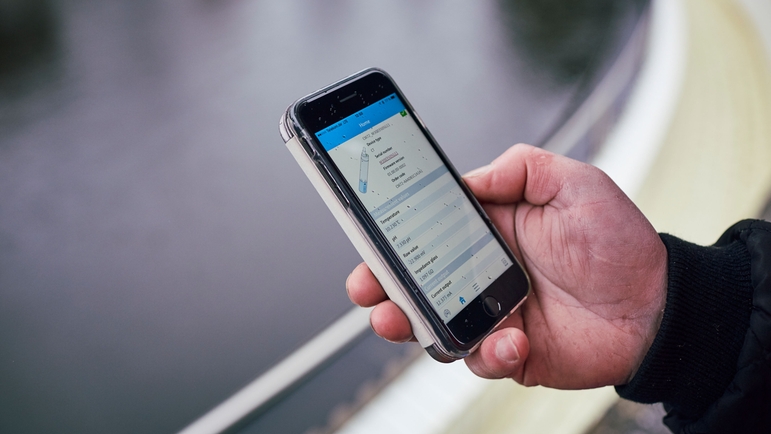 Sản phẩm liên quan

Sản phẩm đơn giản

Dễ lựa chọn, cài đặt và vận hành
Công nghệ vượt trội
Đơn giản
Sản phẩm tiêu chuẩn

Đáng tin cậy, mạnh mẽ và ít bảo trì
Công nghệ vượt trội
Đơn giản
Sản phẩm cao cấp

Chức năng cao và tiện lợi
Công nghệ vượt trội
Đơn giản
Sản phẩm chuyên dụng

Dành cho các ứng dụng đòi hỏi cao
Công nghệ vượt trội
Đơn giản
Lựa chọn FLEX
Công nghệ vượt trội
Đơn giản

Lựa chọn Fundamental

Đáp ứng nhu cầu đo lường cơ bản

Công nghệ vượt trội

Đơn giản

Lựa chọn Lean

Xử lý dễ dàng các quy trình cốt lõi

Công nghệ vượt trội

Đơn giản

Lựa chọn Extended

Tối ưu hóa quy trình bằng công nghệ tiên tiến

Công nghệ vượt trội

Đơn giản

Lựa chọn Xpert

Làm chủ các ứng dụng khó khăn nhất

Công nghệ vượt trội

Đơn giản
Câu chuyện thành công
Semi-batch polymerization

Monitoring and control of a semi-batch polymerization with Raman analyzer, powered by Kaiser Raman technology

Advanced bioprocess control

From time consuming sample analysis to real-time monitoring of critical parameters in fermentation processes thanks to complete solutions from hardware to development and analytical services.

Boiler water monitoring made easy

With the SWAS Compact Panel, the continuous monitoring of quality parameters such as pH and conductivity in cheese production can be automated and simplified.
Kiểm soát nguồn nước góp phần cứu lấy sự sống

Nước đang dần được coi là sản phẩm giá trị ở hầu hết các quốc gia. Vì thế, việc chấp nhận thanh toán lượng nước lãng phí có xu hướng tiếp tục giảm trong khi nhu cầu kiểm soát chất lượng nước lại đang gia tăng.