Glass-free pH sensor for highest product safety
The Memosens CPS77D ISFET pH sensor offers improved CIP stability in hygienic applications
Producing food of consistently high quality requires the use of modern measuring technology. The use of pH glass sensors, which are commonly deployed for pH measurement, is not beneficial in this case, since glass breakage can contaminate entire production batches. The ISFET pH sensor Memosens CPS77D eliminates the risk of product contamination and can withstand more CIP cycles than any other ISFET sensor ever before.
Eliminate the risk of glass breakage
Memosens CPS77D is perfectly suited for pH measurement in hygienic and sterile applications in the food and beverage and life science industries where the use of glass sensors is avoided. The sensor features an unbreakable PEEK shaft and eliminates the risk of product contamination due to glass breakage ensuring high product quality.
Increase plant availability
Memosens CPS77D can outlast at least 25 CIP cycles and has therefore significantly improved CIP stability compared to conventional ISFET sensors. It delivers stable and reproducible measured values, even after sterilization and autoclaving up to temperatures of 135°C.
Safety by certified hygienic design
The sensor is perfectly equipped to meet the strict demands of hygienic applications. Thanks to its new design with an increased chip surface, it is even easier to clean than its predecessor. It comes with all the usual hygiene approvals for the food and life science industries and is TSE-/BSE-free. Its bacteria-proof reference with contamination-resistant gel guarantees stable measurements. In addition, the sensor offers maximum bacteria tightness thanks to its microporous ceramic diaphragm.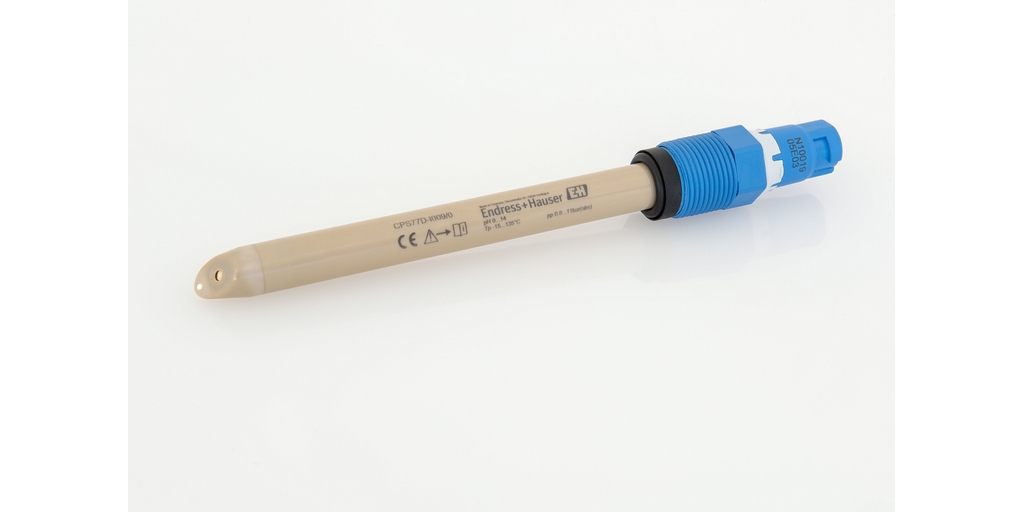 Sản phẩm liên quan

Sản phẩm đơn giản

Dễ lựa chọn, cài đặt và vận hành
Công nghệ vượt trội
Đơn giản
Sản phẩm tiêu chuẩn

Đáng tin cậy, mạnh mẽ và ít bảo trì
Công nghệ vượt trội
Đơn giản
Sản phẩm cao cấp

Chức năng cao và tiện lợi
Công nghệ vượt trội
Đơn giản
Sản phẩm chuyên dụng

Dành cho các ứng dụng đòi hỏi cao
Công nghệ vượt trội
Đơn giản
Lựa chọn FLEX
Công nghệ vượt trội
Đơn giản

Lựa chọn Fundamental

Đáp ứng nhu cầu đo lường cơ bản

Công nghệ vượt trội

Đơn giản

Lựa chọn Lean

Xử lý dễ dàng các quy trình cốt lõi

Công nghệ vượt trội

Đơn giản

Lựa chọn Extended

Tối ưu hóa quy trình bằng công nghệ tiên tiến

Công nghệ vượt trội

Đơn giản

Lựa chọn Xpert

Làm chủ các ứng dụng khó khăn nhất

Công nghệ vượt trội

Đơn giản
Câu chuyện thành công
Boiler water monitoring made easy

With the SWAS Compact Panel, the continuous monitoring of quality parameters such as pH and conductivity in cheese production can be automated and simplified.

Advanced bioprocess control

From time consuming sample analysis to real-time monitoring of critical parameters in fermentation processes thanks to complete solutions from hardware to development and analytical services.

Compliance made easy

The automated phosphate monitoring with Liquiline System CA80PH helps the food company Pasfrost ensure the compliance with the strict limit values for its industrial wastewater.