Family business
Sharing success
Endress+Hauser is the largest family-owned business in the process automation industry. It would be hard to imagine the success of our company without the cohesion of the Endress family. The proprietors do their utmost to ensure the company's stability and continuity.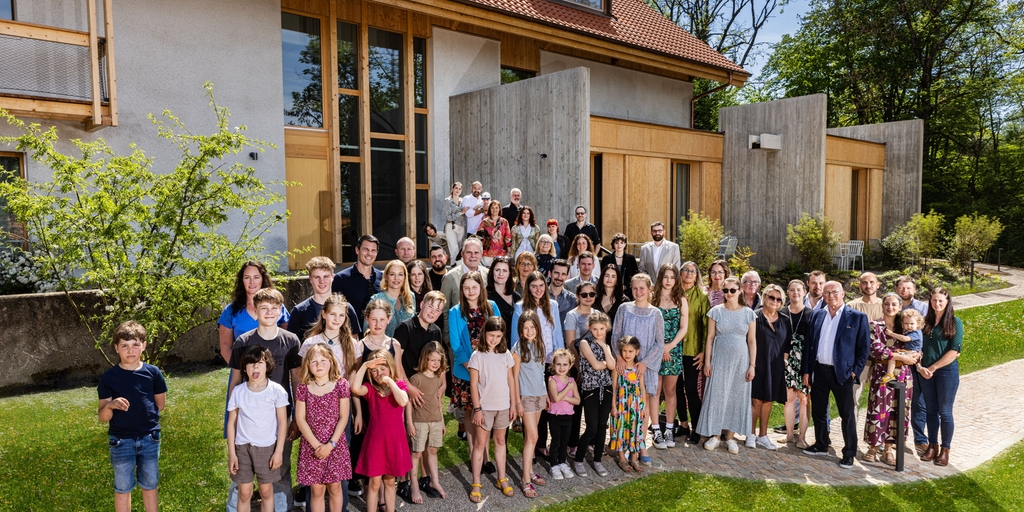 The company founder's eight children and their families each hold a twelve percent share in the company. An additional four percent has been placed in the non-profit Georg H Endress Foundation. Amongst other activities, the foundation supports young people in finding their feet in their careers. It is also involved in cross-border cooperation in the region around Basel.
Since the company founder's death in 2008, the foundation has continued to honor his social commitments.
The family charter
The Endress family has drafted a charter regulating their relationship with the company and between the family members. The Endress family charter is designed to promote family bonds, to introduce younger members of the family to the business and to prevent any disagreements among members of the family from affecting the company. For instance, the charter outlines under which conditions and in which position family members can work for the company.
Long-term success
The charter is a clear declaration: set for long-term sustainable success, Endress+Hauser is to remain in family ownership as an independent and autonomous business.
Sản phẩm đơn giản

Dễ lựa chọn, cài đặt và vận hành

Công nghệ vượt trội

Đơn giản

Sản phẩm tiêu chuẩn

Đáng tin cậy, mạnh mẽ và ít bảo trì

Công nghệ vượt trội

Đơn giản

Sản phẩm cao cấp

Chức năng cao và tiện lợi

Công nghệ vượt trội

Đơn giản

Sản phẩm chuyên dụng

Dành cho các ứng dụng đòi hỏi cao

Công nghệ vượt trội

Đơn giản

Lựa chọn FLEX
Công nghệ vượt trội
Đơn giản

Lựa chọn Fundamental

Đáp ứng nhu cầu đo lường cơ bản

Công nghệ vượt trội

Đơn giản

Lựa chọn Lean

Xử lý dễ dàng các quy trình cốt lõi

Công nghệ vượt trội

Đơn giản

Lựa chọn Extended

Tối ưu hóa quy trình bằng công nghệ tiên tiến

Công nghệ vượt trội

Đơn giản

Lựa chọn Xpert

Làm chủ các ứng dụng khó khăn nhất

Công nghệ vượt trội

Đơn giản