Virtual PROFINET training in the process automation industry
A virtual course, recognized in all industries
You will learn through a video learning path – anytime anywhere - how to use the PROFINET Technology in the industrial environment featuring the new Ethernet-APL technology. On the indicated time in a virtual session you get access to hardware to fulfill the practical parts of the training guided by a professional Endress+Hauser instructor. 
Register now for the virtual hands-on part and get further information for the video learning path.
Thời gian
01:30 CH - 04:30 CH ICT

Ngôn ngữ đề nghị
Tiếng Anh

Số người tham dự tối đa
4
Chi phí tính bằng nội tệ
330 CHF
Who should attend?
System Programmers
Control and Instrumentation Engineers
Design and Planning Engineers
Service and Maintenance Engineers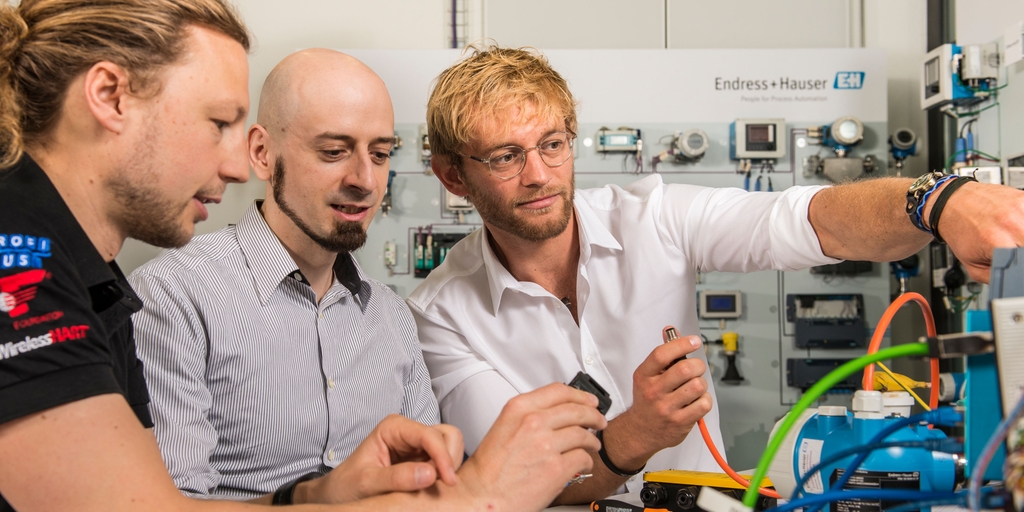 Liên hệ
Endress+Hauser Process Solutions AG

Christoph Merian-Ring 12
CH-4153 Reinach
Thụy Sỹ