Certified Training for PROFINET Engineer
A hands-on course, recognized in all industries
This course, certified by PI PROFIBUS/PROFINET International, contains all the technology information for network design, components, commissioning procedure up to trouble shooting. The course will end with an theoretical and practical exam.
Using the latest tools and specification, you will understand the network up to the protocol details, supported by hands on tasks.
Endress+Hauser PROFINET devices, SIEMENS TIA and many other manufacturer supports this vendor neutral learning experience.
Ngày tháng
26.10.2021 - 29.10.2021
Thời gian
01:30 CH - 10:00 CH ICT

Địa điểm
Endress+Hauser Process Solutions AG
Christoph Merian-Ring 12
CH-4153 Reinach
Thụy Sỹ
Ngôn ngữ đề nghị
Tiếng Anh

Số người tham dự tối đa
8
Chi phí tính bằng nội tệ
1800 CHF
Who should attend?
System Programmers
Control and Instrumentation Engineers
Design and Planning Engineers
Service and Maintenance Engineers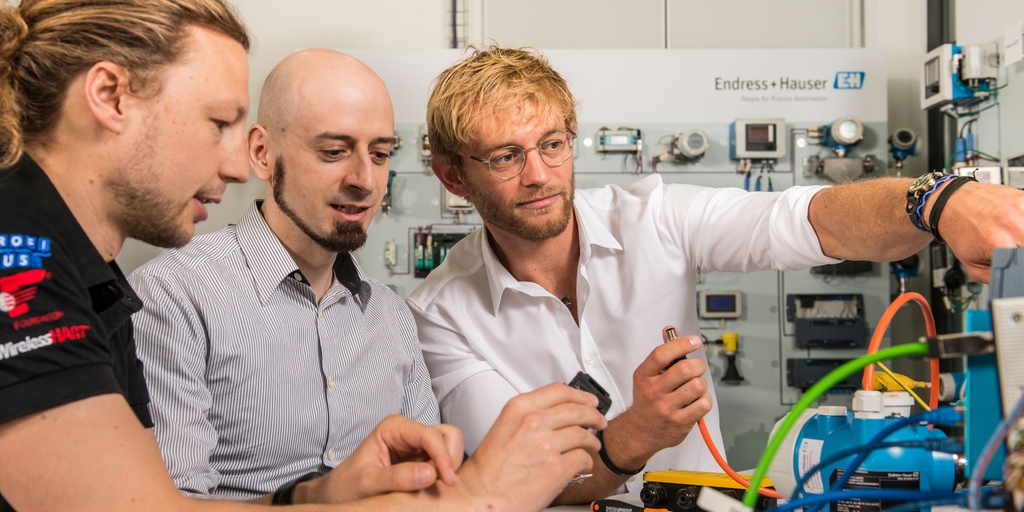 Liên hệ
Endress+Hauser Process Solutions AG

Christoph Merian-Ring 12
CH-4153 Reinach
Thụy Sỹ