Drinking water analysis panel
Compact analysis panel for a reliable monitoring of drinking water
Do you have to efficiently measure water quality at critical process steps in drinking water? And there is a lack of space? Then drinking water analysis panels are the right solution for your requirements. They can be installed, connected and integrated into your system in no time at all and are also very easy to use. In addition, the newly developed flow-through assembly on the panels offers space for up to four sensors and minimizes water consumption thanks to its design.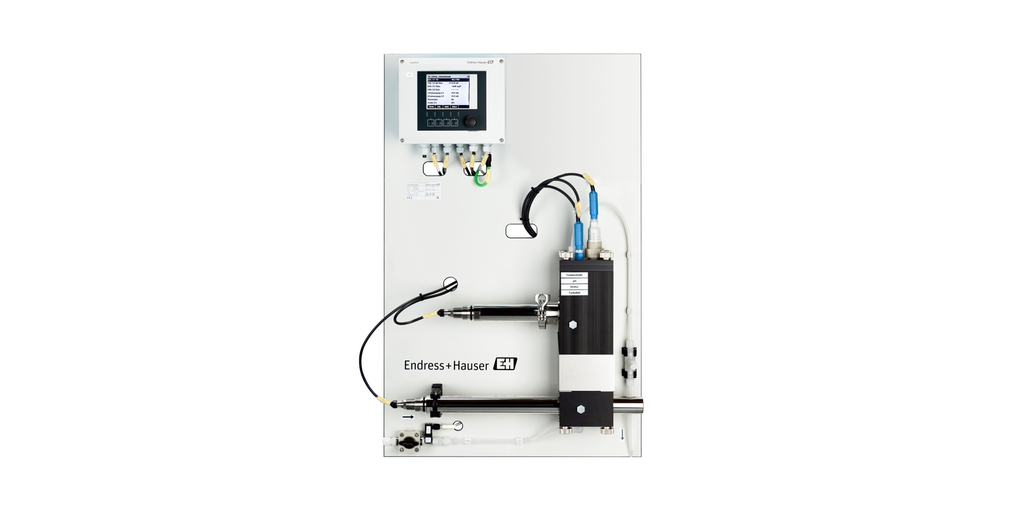 Your benefits
Up to 4 measuring points combined at one location

Individual selection from over 8 measurement parameters

The measured values, status and health of all the measuring devices are visualized in the process control center or in an app

The assembly and sensors are simple to operate, making cleaning and maintenance considerably less stressful

The installation and commissioning could not be simpler: Screw the panel onto the wall, connect it to electricity and water and off you go
Easy maintenance, short downtimes
Water analysis panels are specially designed for measuring low turbidity values in drinking water. They can monitor the measuring points fully automatically. Besides an optimal flow they offer the possibility of an automatic sensor cleaning. This combination enables measurements with particularly high reliability and accuracy, so that the system does not have to be shut down due to inaccurate measured values. In addition, this minimizes maintenance and relieves the strain on your staff.
Measure a wide range of parameters
pH/ORP

Conductivity

Dissolved oxygen

Turbidity

Chlorine
Other parameters are available upon request.
Field of application
Water analysis panels monitor a wide range of parameters in drinking water, for example in the following applications:
Drinking water

Water purification

Water distribution

Reverse osmosis
Sản phẩm đơn giản

Dễ lựa chọn, cài đặt và vận hành
Công nghệ vượt trội
Đơn giản
Sản phẩm tiêu chuẩn

Đáng tin cậy, mạnh mẽ và ít bảo trì
Công nghệ vượt trội
Đơn giản
Sản phẩm cao cấp

Chức năng cao và tiện lợi
Công nghệ vượt trội
Đơn giản
Sản phẩm chuyên dụng

Dành cho các ứng dụng đòi hỏi cao
Công nghệ vượt trội
Đơn giản
Lựa chọn FLEX
Công nghệ vượt trội
Đơn giản

Lựa chọn Fundamental

Đáp ứng nhu cầu đo lường cơ bản

Công nghệ vượt trội

Đơn giản

Lựa chọn Lean

Xử lý dễ dàng các quy trình cốt lõi

Công nghệ vượt trội

Đơn giản

Lựa chọn Extended

Tối ưu hóa quy trình bằng công nghệ tiên tiến

Công nghệ vượt trội

Đơn giản

Lựa chọn Xpert

Làm chủ các ứng dụng khó khăn nhất

Công nghệ vượt trội

Đơn giản
Tải
For the love of quality water

Take a look at the Endress+Hauser devices specially developed for the water treatment sector. Memosens and Liquiline as well as monitoring solutions, that make your work at the water facility easier.