Water analysis panel
Modular panel solution for a reliable and safe water monitoring in all industries
Do you have to comply with increasingly strict water quality standards? And, therefore, to continuously measure more and more parameters? Then a modular water analysis panel is the perfect solution for you. It can be perfectly adapted to your local requirements and thus enables safe and reliable measurements at your critical control points. With these solutions, everything is very simple: planning, commissioning and maintenance.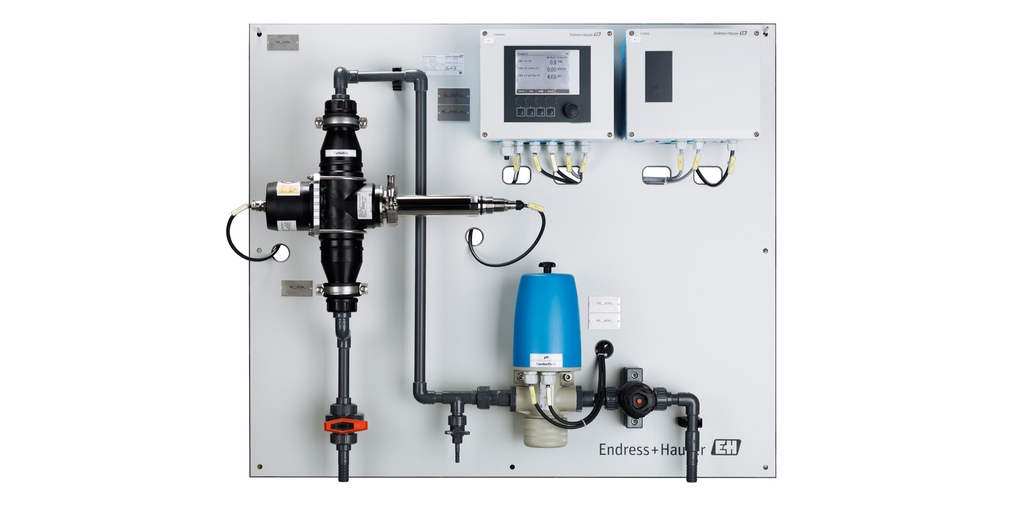 Your benefits
Ideal solution for monitoring water quality

Seamless integration into existing communication networks (Profibus DP, Modbus TCP/IP, remote monitoring via web server and cloud connection)

The sensor diagnostic functions thanks to integrated heartbeat technology allow condition-based maintenance and easy checking of the entire measuring point

Flexibly expandable with the measurement parameters ammonium, phosphate, nitrate as well as total chlorine, free chlorine and bromine
Easy maintenance, short downtimes
Water analysis panels are compact solutions for efficient water quality monitoring. They fit seamlessly and space-savingly into your existing system. Equipped with Liquiline multi-parameter transmitters, it is possible to easily use pre-calibrated sensors with Memosens technology. This considerably reduces the workload in the process. Integrated cleaning functions, up to automated solutions, also minimize downtimes and save valuable working time.
Measure a wide range of parameters
pH/ORP

Conductivity

Dissolved oxygen

Turbidity

Chlorine

Bromide

Nitrate

Sum parameters (BOD, COD, TOC, SAC)

Color and photometric measurements
Other parameters are available upon request.
Field of application
Water analysis panels monitor a wide range of parameters in all industries and their utilities, for example in the following applications:
Process water

Wastewater effluent

Cooling water

Desalination

Surface water

Scrubber wash water

Water abstraction

Beverage production

Chemical pulp processing
Sản phẩm đơn giản

Dễ lựa chọn, cài đặt và vận hành
Công nghệ vượt trội
Đơn giản
Sản phẩm tiêu chuẩn

Đáng tin cậy, mạnh mẽ và ít bảo trì
Công nghệ vượt trội
Đơn giản
Sản phẩm cao cấp

Chức năng cao và tiện lợi
Công nghệ vượt trội
Đơn giản
Sản phẩm chuyên dụng

Dành cho các ứng dụng đòi hỏi cao
Công nghệ vượt trội
Đơn giản
Lựa chọn FLEX
Công nghệ vượt trội
Đơn giản

Lựa chọn Fundamental

Đáp ứng nhu cầu đo lường cơ bản

Công nghệ vượt trội

Đơn giản

Lựa chọn Lean

Xử lý dễ dàng các quy trình cốt lõi

Công nghệ vượt trội

Đơn giản

Lựa chọn Extended

Tối ưu hóa quy trình bằng công nghệ tiên tiến

Công nghệ vượt trội

Đơn giản

Lựa chọn Xpert

Làm chủ các ứng dụng khó khăn nhất

Công nghệ vượt trội

Đơn giản
Tải
For the love of quality water

Take a look at the Endress+Hauser devices specially developed for the water treatment sector. Memosens and Liquiline as well as monitoring solutions, that make your work at the water facility easier.