Keep up with technology evolution by training your staff
Develop a competent workforce by addressing technology skill deficits in your plant
Risk-free integration of intelligent instrumentation and third party devices into control systems is achievable if your staff has the skills to do it. Similarly, if you are commissioning a new plant or plant extension, proper knowledge transfer is essential to problem-free operation when it is up and running. Our certified trainers and experienced engineers will ensure that your staff obtains the skills they need, no matter from where they are starting.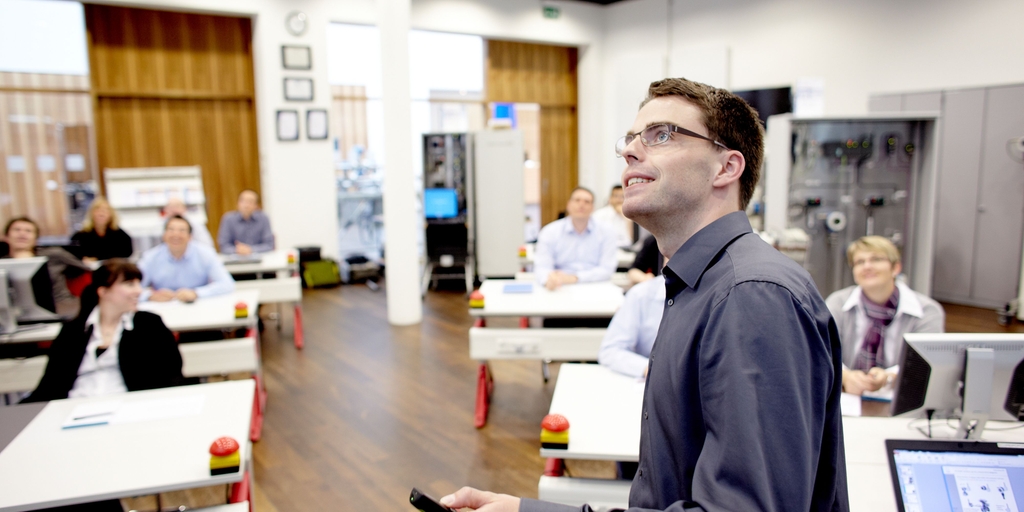 Benefit from hands-on experience and customized training
Training is a definite plus in every project phase, particularly when it is the right mix of theory and practice like ours. Courses for major communication technologies (HART, WirelessHART, FOUNDATION Fieldbus, PROFIBUS DP/PA, Industrial Ethernet) ensure that your team is up to scratch. Customized training in projects addresses issues that might be met throughout the life-cycle of your plant. Courses are held at our well-equipped Training Centers or we can visit you on site.
Lợi ích
Being up to date with the latest technology developments ensures that you get the best from your field network

Hands-on problem solving and experience exchange builds self-confidence when tackling field network issues

Multi-vendor training environment gives a broad overview of a technology, while allowing your particular plant to be in focus

Graded courses including certified training for engineers ensure that your maintenance teams have the necessary skill level to operate and maintain your plant

On-site training identifies and addresses any skill gaps and ensures efficient diagnosis of operative issues
Tải
Thiết kế mạng truyền thông công nghiệp

Bạn đang xây dựng một nhà máy mới? Đang mở rộng quy mô hay hiện đại hóa một nhà máy cũ? Hãy giảm thiểu rủi ro và chi phí vốn bằng cách hợp tác với đối tác đầy năng lực trong các dự án fieldbus và không dây.