Proline Promass Q 300
Coriolis flowmeter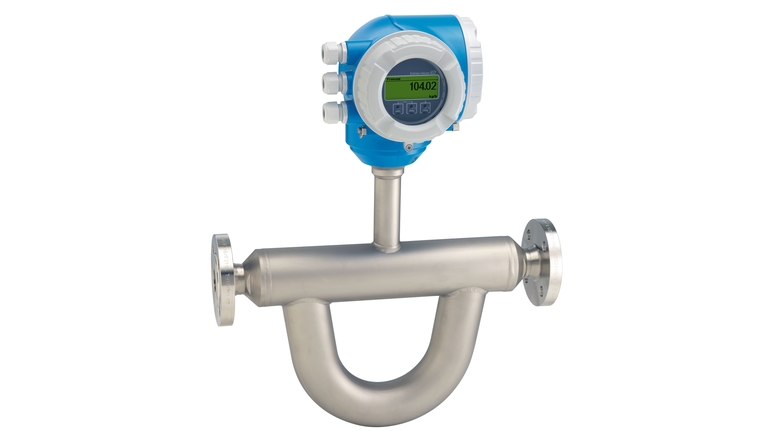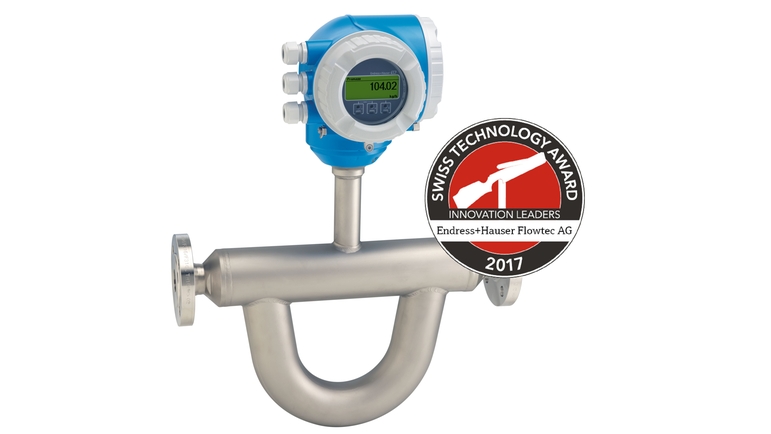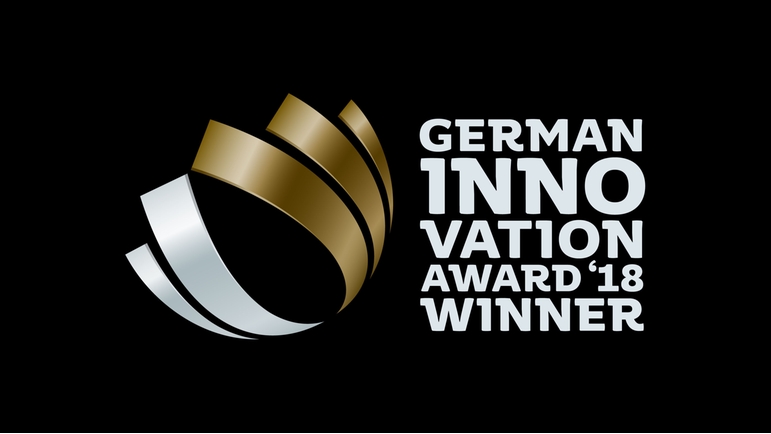 Innovative specialist for challenging applications with a compact, easily accessible transmitter
Promass Q 300 provides the highest measurement accuracy for mass flow, volume flow and density. Being the preferred choice for custody transfer applications, it has also been optimized for liquid applications where entrained gas is known to be present. The compact transmitter offers high flexibility in terms of operation and system integration: access from one side, remote display and improved connectivity options. Heartbeat Technology ensures compliance and process safety at all times.
Chọn nhanh
Chọn theo đề xuất của chúng tôi
Công cụ lựa chọn mã thiết bị
Tiếp tục lựa chọn từ tất cả tùy chọn có thể
Lợi ích

Secured measuring quality – unmatched accuracy of mass flow, volume flow and density

Optimized performance for liquids with entrained gas – MFT (Multi-Frequency Technology)

Fewer process measuring points – multivariable measurement (flow, density,...
Phạm vi ứng dụng

Measuring principle operates independently of physical fluid properties such as viscosity or density

Highest measurement performance for custody transfer, density and under tough process conditions.

Device properties

Mass flow: measurement error ±0.05...
Tài liệu / Tài liệu hướng dẫn / Phần mềm
Phụ kiện / Phụ tùng thay thế
Nr

31

Order code

71323007

Kit power supply, 100-230VAC, Ex

Usage: Promag/Promass 300/500, Prosonic Flow/t-mass 300, transmitter housing, electronic compartment.

Nr

31

Order code

71323008

Kit power supply, 24VDC, Ex

Usage: Promag/Promass 300/500, Prosonic Flow/t-mass 300, transmitter housing, electronic compartment.

Nr

31

Order code

71323009

Kit pow.supply,100-230VAC/24VDC, Non-haz

Usage: Promag/Promass/Prosonic Flow/ t-mass 300/500 digital, Non-haz, Zone 2, transmitter housing, electronic compartment.

Nr

33

Order code

XPD0028-

ISEM electronic module, Promass 300/500

Usage: Promass, Cubemass 300/500

Nr

39

Order code

71185788

Kit T-DAT, 100/300/400/500/500 digital

Usage: Promag/Promass 100/300/500, 500 digital, Prosonic Flow E 100, Prosonic Flow/t-mass 300, 500 digital, Promag 400(C). (C) = generation index C.

Nr

34

Order code

XPD0037-

I/O module, slot 1, 300/500

Usage: Proline 300/500

Nr

37

Order code

71323010

Kit module cartridge, 300/500, Ex

Usage: transmitter housing, electronic compartment. Consists of: module cartridge incl. interconnection board.

Nr

37

Order code

71323011

Kit module cartridge, 300, Non-haz

Usage: transmitter housing, electronic compartment. Consists of: module cartridge incl. interconnection board.

Nr

35

Order code

XPD0038-

I/O module, slot 2/3/4, 300/500

Usage: Proline 300/500

Nr

46

Order code

71323005

Kit ISEM ribbon cable, 300/500

Usage: Promag/Promass 300/500, t-mass 300, transmitter housing.

Nr

50

Order code

XPD0031-

Display module, 300/500/DKX001

Usage: Proline 300/500, DKX001.

Nr

45

Order code

71323073

Kit conn.terminal option A, 300, Non-haz

Usage: transmitter housing Alu/hygienic, connection compartment. Option A = HART, PROFIBUS PA, FOUNDATION Fieldbus. Consists of: 1x connection terminal 2-Pol., 1x connection terminal 3-Pol., 1x connection terminal 4-Pol.

Nr

45

Order code

71323074

Kit conn.terminal option B, 300, Non-haz

Usage: transmitter housing Alu/hygienic, connection compartment. Option B = EtherNet, PROFINET. Consists of: 1x connection terminal 3-Pol., 1x connection terminal 4-Pol.

Nr

45

Order code

71327818

Kit conn.terminal option C, 300, Non-haz

Usage: transmitter housing Alu/hygienic, connection compartment. Option C = PROFIBUS DP, Modbus RS485. Consists of: 1x connection terminal 2-Pol., 1x connection terminal 3-Pol., 1x connection terminal 4-Pol.

Nr

45

Order code

71323075

Kit conn.terminal option A, 300/500, Ex

Usage: transmitter housing Alu/cast, connection compartment. Option A = HART, PROFIBUS PA, FOUNDATION Fieldbus. Consists of: 2x connection terminal 2-Pol., 1x connection terminal 4-Pol.

Nr

45

Order code

71323076

Kit conn.terminal option B, 300/500, Ex

Usage: transmitter housing Alu/cast, connection compartment. Option B = EtherNet, PROFINET. Consists of: 2x connection terminal 2-Pol.

Nr

45

Order code

71327819

Kit conn.terminal option C, 300/500, Ex

Usage: transmitter housing Alu/cast, connection compartment. Option C = PROFIBUS DP, Modbus RS485. Consists of: 2x connection terminal 2-Pol., 1x connection terminal 4-Pol.

Nr

45

Order code

71323075

Kit conn.terminal option A, 300/500, Ex

Usage: transmitter housing Alu/cast, connection compartment. Option A = HART, PROFIBUS PA, FOUNDATION Fieldbus. Consists of: 2x connection terminal 2-Pol., 1x connection terminal 4-Pol.

Nr

45

Order code

71323076

Kit conn.terminal option B, 300/500, Ex

Usage: transmitter housing Alu/cast, connection compartment. Option B = EtherNet, PROFINET. Consists of: 2x connection terminal 2-Pol.

Nr

45

Order code

71327819

Kit conn.terminal option C, 300/500, Ex

Usage: transmitter housing Alu/cast, connection compartment. Option C = PROFIBUS DP, Modbus RS485. Consists of: 2x connection terminal 2-Pol., 1x connection terminal 4-Pol.

Nr

49

Order code

71323079

Kit terminal, transm.,remote display,300

Usage: transmitter housing Alu/cast, connection compartment with remote display DKX001. Consists of: 1x connection terminal 4-Pol.

Nr

20

Order code

71323016

Kit cover, sight glass, Alu,Non-haz/Exde

Usage: Promag/Promass/Prosonic Flow/t-mass 300, transmitter housing Alu, Non-haz. Promag/Promass 300/500, transmitter housing Alu, Ex. Consists of: cover sight glass Alu, O-Ring 110.7x3.53 HNBR.

Nr

20

Order code

71323017

Kit cover,glass, Alu, -50oC,Non-haz/Exde

Usage: Promass/Prosonic Flow/t-mass 300, transmitter housing Alu, Non-haz. Promag 500, Promass 300/500, transmitter housing Alu, Ex. Consists of: cover Alu, sight glass, O-Ring 110,7x3,53 FVMQ, -50oC/-58oF.

Nr

21

Order code

71323018

Kit cover, blind, Alu, Non-haz/Exde

Usage: Promag/Promass/Prosonic Flow/t-mass 300, transmitter housing Alu, Non-haz. Promag/Promass/Prosonic Flow/t-mass 300, transmitter housing Alu, Ex. Consists of: cover Alu, O-Ring 110,7x3,53 HNBR.

Nr

21

Order code

71323019

Kit cover, blind, Alu,-50oC,Non-haz/Exde

Usage: Promass/Prosonic Flow/t-mass 300, transmitter housing Alu, Non-haz. Promass/Prosonic Flow/t-mass 300, transmitter housing Alu, Ex. Consists of: cover Alu, O-Ring 110,7x3,53 FVMQ, -50oC/-58oF.

Nr

20

Order code

71323020

Kit cover, sight glass, Alu, Exd

Usage: Promag/Promass 300/500, Prosonic Flow/t-mass 300, transmitter housing Alu, Ex. Consists of: cover Alu, sight glass, O-Ring 110.7x3.53 HNBR.

Nr

20

Order code

71323021

Kit cover, sight glass, Alu, -50oC, Exd

Usage: Promag 500, Promass 300/500, Prosonic Flow/t-mass 300, transmitter housing Alu, Ex. Consists of: cover Alu, sight glass, O-Ring 110,7x3,53 FVMQ, -50oC/-58oF.

Nr

21

Order code

71323022

Kit cover, blind, Alu, Exd

Usage: Promag/Promass/Prosonic Flow/t-mass 300, transmitter housing Alu, Ex. Consists of: cover Alu, O-Ring 110,7x3,53 HNBR.

Nr

21

Order code

71323023

Kit cover, blind, Alu, -50oC, Exd

Usage: Promass/Prosonic Flow/t-mass 300, transmitter housing Alu, Ex. Consists of: cover Alu, O-Ring 110,7x3,53 FVMQ, -50oC/-58oF.

Nr

20

Order code

71323024

Kit cover, sight glass, cast, Ex

Usage: Promag 500, Promass 300/500, Prosonic Flow 300, transmitter housing cast, Ex. Consists of: cover sight glass cast, O-Ring 110.7x3.53 HNBR.

Nr

20

Order code

71323025

Kit cover, sight glass, cast, -50oC, Ex

Usage: Promag 500, Promass 300/500, Prosonic Flow 300, transmitter housing cast, Ex. Consists of: cover sight glass cast, O-Ring 110,7x3,53 FVMQ, -50oC/-58oF.

Nr

21

Order code

71327102

Kit cover, blind, cast, Ex

Usage: Promass/Prosonic Flow 300 with remote display, transmitter housing cast, Ex. Consists of: cover cast, O-Ring 110.7x3.53 HNBR.

Nr

21

Order code

71327103

Kit cover, blind, cast, -50oC, Ex

Usage: Promass/Prosonic Flow 300 with remote display, transmitter housing cast, Ex. Consists of: cover cast, O-Ring 110,7x3,53 FVMQ, -50oC/-58oF.

Nr

70

Order code

71323026

Kit cover gasket, sight glass/blind

Usage: Promag/Promass 300/500, Prosonic Flow/t-mass 300, transmitter housing Alu/cast. Consists of: 10x O-Ring 110.7x3.53 HNBR.

Nr

70

Order code

71323027

Kit cover gasket,sight glass/blind,-50oC

Usage: Promag 500, Promass 300/500, Prosonic Flow/t-mass 300, transmitter housing Alu/cast, Consists of: O-Ring 110,7x3,53 FVMQ, -50oC/-58oF.

Nr

22

Order code

71323028

Kit cover, electr.compart., Alu, Non-haz

Usage: Promag/Promass/Prosonic Flow/t-mass 300, transmitter housing Alu, Non-haz. Consists of: cover Alu, O-Ring 117,1x3,53 HNBR.

Nr

22

Order code

71323029

Kit cover,electronic, Alu,- 50oC,Non-haz

Usage: Promass/Prosonic Flow/t-mass 300, transmitter housing Alu, Non-haz. Consists of: cover Alu, O-Ring 117,1x3,53 FVMQ, -50oC/-58oF.

Nr

74

Order code

71323030

Kit cover gasket,electr.compart.,Non-haz

Usage: Promag/Promass/Prosonic Flow/t-mass 300, transmitter housing Alu, Non-haz. Consists of: 10x O-Ring 117,1x3,53 HNBR.

Nr

74

Order code

71323031

Kit cover gasket,electr., -50oC, Non-haz

Usage: Promass/Prosonic Flow/t-mass 300, transmitter housing Alu, Non-haz. Consists of: O-Ring 117,1x3,53 FVMQ, -50oC/-58oF.

Nr

22

Order code

71323032

Kit cover, electronic compart., Alu, Ex

Usage: Promag/Promass 300/500, Prosonic Flow/t-mass 300, transmitter housing Alu, Ex. Consists of: cover Alu, O-Ring 120,2x3,53 HNBR.

Nr

22

Order code

71323033

Kit cover, electr.compart., Alu,-50oC,Ex

Usage: Promag 500, Promass 300/500, Prosonic Flow/t-mass 300, transmitter housing Alu, Ex. Consists of: cover Alu, O-Ring 120,2x3,53 FVMQ, -50oC/-58oF.

Nr

22

Order code

71323034

Kit cover, electronic compart., cast, Ex

Usage: Promag 500, Promass 300/500, Prosonic Flow 300, transmitter housing cast, Ex. Consists of: cover cast, O-Ring 120,2x3,53 HNBR.

Nr

22

Order code

71323035

Kit cover, electr.compart.,cast,-50oC,Ex

Usage: Promag 500, Promass 300/500, Prosonic Flow 300, transmitter housing cast, Ex. Consists of: cover cast, O-Ring 120,2x3,53 FVMQ, -50oC/-58oF.

Nr

74

Order code

71323036

Kit cover gasket, electronic compart.,Ex

Usage: Promag/Promass 300/500, Prosonic Flow/t-mass 300, transmitter housing Alu/cast, Ex. Consists of: 10x O-Ring 120,2x3,53 HNBR.

Nr

74

Order code

71323037

Kit cover gasket,elect.compart.,-50oC,Ex

Usage: Promag 500, Promass 300/500, Prosonic Flow/t-mass 300, transmitter housing Alu/cast, Ex. Consists of: O-Ring 120,2x3,53 FVMQ, -50oC/-58oF.

Nr

74

Order code

71323036

Kit cover gasket, electronic compart.,Ex

Usage: Promag/Promass 300/500, Prosonic Flow/t-mass 300, transmitter housing Alu/cast, Ex. Consists of: 10x O-Ring 120,2x3,53 HNBR.

Nr

74

Order code

71323037

Kit cover gasket,elect.compart.,-50oC,Ex

Usage: Promag 500, Promass 300/500, Prosonic Flow/t-mass 300, transmitter housing Alu/cast, Ex. Consists of: O-Ring 120,2x3,53 FVMQ, -50oC/-58oF.

Nr

28

Order code

71323044

Kit cover, remote display, Alu

Usage: Remote display DKX001, housing Alu. Consists of: cover Alu, O-Ring 88,50x3,53 HNBR.

Nr

28

Order code

71323045

Kit cover, remote display, Alu, -50oC

Usage: Remote display DKX001, housing Alu. Consists of: cover Alu, O-Ring 88,50x3,53 FVMQ, -50oC/-58oF.

Nr

28

Order code

71323046

Kit cover, remote display, cast

Usage: Remote display DKX001, housing cast. Consists of: cover cast, O-Ring 88,50x3,53 HNBR.

Nr

28

Order code

71323047

Kit cover, remote display, cast, -50oC

Usage: Remote display DKX001, housing cast. Consists of: cover cast, O-Ring 88,50x3,53 FVMQ, -50oC/-58oF.

Nr

76

Order code

71323048

Kit cover gasket, remote display

Usage: Remote display DKX001, housing Alu/cast. Consists of: 10x O-Ring 88,50x3,53 HNBR.

Nr

76

Order code

71323049

Kit cover gasket, remote display, -50oC

Usage: Remote display DKX001, housing Alu/cast. Consists of: O-Ring 88,50x3,53 FVMQ, -50oC/-58oF.

Nr

71

Order code

71323071

Kit interface gaskets, 300/500

Usage: Promass 300/500, Prosonic Flow/t-mass 300, transmitter housing/sensor or transmitter housing/wall mount. Consists of: 5x O-Ring 88,50x3,53 HNBR for interface.

Nr

71

Order code

71323072

Kit interface gaskets, 300/500, -50oC

Usage: Promass 300/500, Prosonic Flow/t-mass 300, transmitter housing/sensor or transmitter housing/wall mount. Consists of: O-Ring 88,50x3,53 FVMQ for interface, -50oC/-58oF.

Nr

71

Order code

71323072

Kit interface gaskets, 300/500, -50oC

Usage: Promass 300/500, Prosonic Flow/t-mass 300, transmitter housing/sensor or transmitter housing/wall mount. Consists of: O-Ring 88,50x3,53 FVMQ for interface, -50oC/-58oF.

Nr

71

Order code

71368491

Kit interface gaskets, Promass 300, hyg.

Usage: transmitter housing/sensor. Consists of: 5x O-Ring 88,50x3,53 HNBR for interface, 5x gasket EPDM for interface.

Nr

71

Order code

71368492

Kit interf.gaskets,Promass300,hyg.,-50oC

Usage: transmitter housing/sensor. Consists of: O-Ring 88,50x3,53 FVMQ for interface, -50oC/-58oF, cryogenic -196oC/-320oF. Gasket EPDM for interface, -50oC/-58oF, cryogenic -196oC/-320oF.

Nr

71

Order code

71368492

Kit interf.gaskets,Promass300,hyg.,-50oC

Usage: transmitter housing/sensor. Consists of: O-Ring 88,50x3,53 FVMQ for interface, -50oC/-58oF, cryogenic -196oC/-320oF. Gasket EPDM for interface, -50oC/-58oF, cryogenic -196oC/-320oF.

Nr

11

Order code

71368488

Kit protective cover optionA,300,Non-haz

Usage: transmitter housing Alu/hygienic, connection compartment. Option A = HART, PROFIBUS PA, PROFIBUS DP, Modbus RS485, FOUNDATION Fieldbus. Consists of: Connection compartment protective cover, display carrier, 2x screw M4x10.

Nr

11

Order code

71368489

Kit protective cover optionB,300,Non-haz

Usage: transmitter housing Alu/hygienic, connection compartment. Option B = EtherNet, PROFINET. Consists of: Connection compartment protective cover, display carrier, 2x screw M4x10.

Nr

11

Order code

71323081

Kit protective cover option A,300/500,Ex

Usage: transmitter housing Alu/cast, connection compartment. Option A = HART, PROFIBUS PA, PROFIBUS DP, Modbus RS485, FOUNDATION Fieldbus. Consists of: Connection compartment protective cover, display carrier, 2x screw M4x10.

Nr

11

Order code

71323082

Kit protective cover option B,300/500,Ex

Usage: transmitter housing Alu/cast, connection compartment. Option B = EtherNet, PROFINET. Consists of: Connection compartment protective cover, display carrier, 2x screw M4x10.

Nr

11

Order code

71323081

Kit protective cover option A,300/500,Ex

Usage: transmitter housing Alu/cast, connection compartment. Option A = HART, PROFIBUS PA, PROFIBUS DP, Modbus RS485, FOUNDATION Fieldbus. Consists of: Connection compartment protective cover, display carrier, 2x screw M4x10.

Nr

11

Order code

71323082

Kit protective cover option B,300/500,Ex

Usage: transmitter housing Alu/cast, connection compartment. Option B = EtherNet, PROFINET. Consists of: Connection compartment protective cover, display carrier, 2x screw M4x10.

Nr

87

Order code

71343505

Kit weather protection cover, 300/500

Usage: Promag/Promass 300/500, Prosonic Flow/t-mass 300, transmitter housing. Consists of: weather protection cover 4404, installation material.

Kit wireless antenna extended range

Consists of: Connection cable in the transmitter, Ex cable entry for antenna, 1.5m cable, antenna, angle with union nut.

Transmitter Promass 300, 8X3BXX

With an integrated web server.

Remote Display DKX001

Remote display and operating module of Proline 300 For more installation flexibility and better readability. Delivery: Depends on the selection in the indvidual product structure.

Connection Cable for Remote Display

Connection Cable for Remote Display DKX001 of Proline 300.

Spare RFID TAG

Consists of: RFID TAG, fixing wire, crimp sleeve.

Promass sensor, heating jacket, DK8003

Heating medium (e.g. water, steam)