Asset Health Monitoring Solution SRP700 Rockwell Edition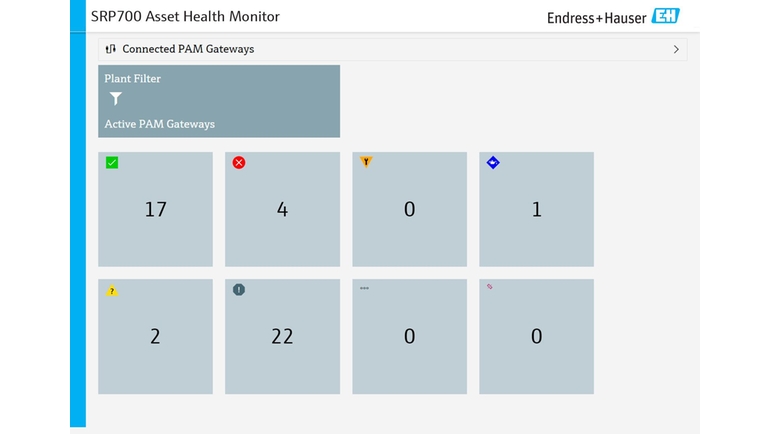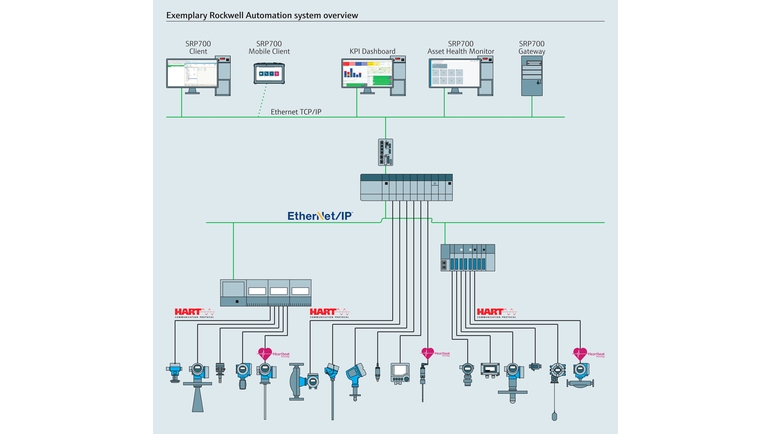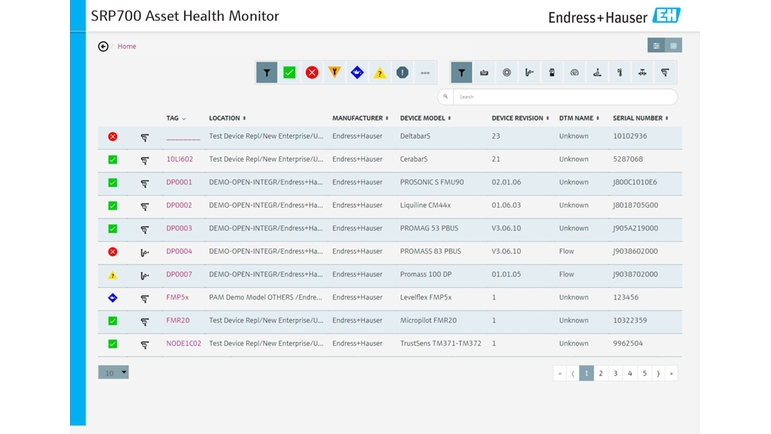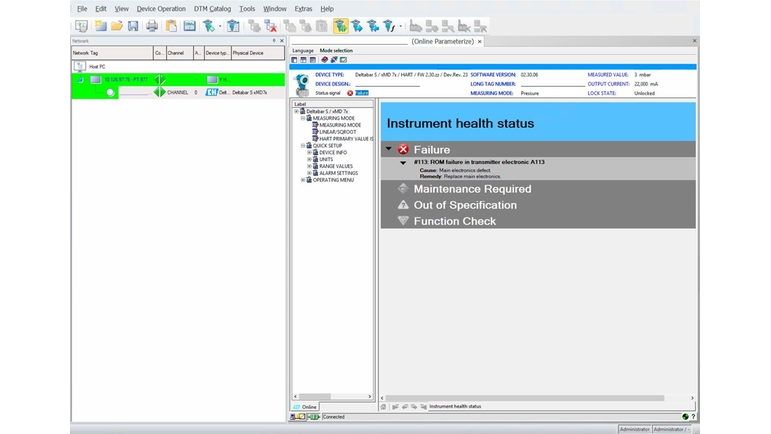 Streamline your plant operation by benefitting from data from the field
Devices often report maintenance required months before they fail. In a lot of cases, such information is not collected or is lost in logfiles of the control system, where maintenance technicians do not have access. Our Asset Health Monitoring solution accesses this information and presents it in easily readable form to all involved in the running of a plant. This not only improves transparency, but also reduces maintenance costs while increasing plant availability.

Chọn nhanh
Chọn theo đề xuất của chúng tôi
Công cụ lựa chọn mã thiết bị
Tiếp tục lựa chọn từ tất cả tùy chọn có thể
Lợi ích

Take actions on diagnostic data provided by devices.

Connect with a fingertip to the device for troubleshooting and configuration.

See current and past diagnostic data as well as prescription measures together with their time stamps.

Analyze historical...
Phạm vi ứng dụng

SRP700 is a pre-engineered software based solution for Rockwell Automation systems, tailored for various industries. It runs on traditional hardware or in a virtual machine environment and comprises a central monitor and gateway, a standard client for...
Tài liệu / Tài liệu hướng dẫn / Phần mềm