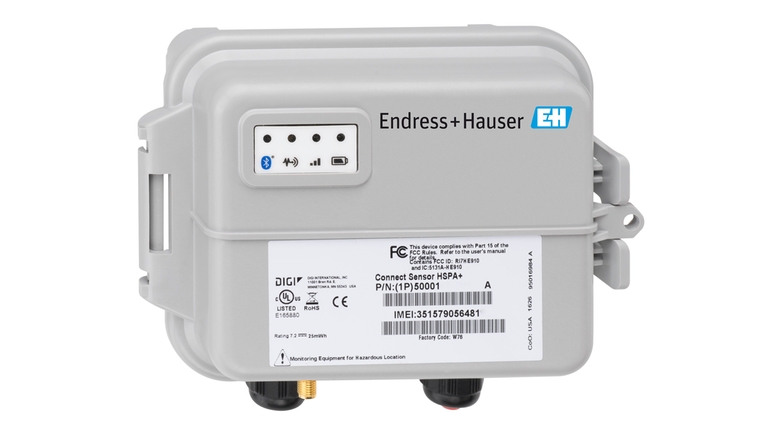 Sản phẩm này không có sẵn.

Vui lòng kiểm tra sản phẩm thế hệ mới trong phần sản phẩm trước đây / sản phẩm thay thế hoặc liên hệ với Endress+Hauser/ đại diện Endress+Hauser địa phương.
Tài liệu / Tài liệu hướng dẫn / Phần mềm
Phụ kiện / Phụ tùng thay thế
Fixed Antenna: LTE, GSM, UMTS, WLAN

Fixed antenna for mounting on vertical surfaces. Cable length: 3m. Application: LTE 800MHz, LTE 2.6GHz, GSM 900/1800, UMTS, WLAN 2.4 GHz (WiMAX, WiFi). Usage: FXA30, FXA42. Indoor and outdoor use. Mounting via bracket. Omnidirectional characteristic. Radiator protected by a plastic tube. HF-cable connected directly to antenna. 10cm clearance between antenna by 15dB isolation.

Battery-lithium-thionyl chloride FXA30

Consists of: Lithium-thionyl chloride (Li-SOCL2). Type: ER34615 7,2V 14Ah. Non-rechargeable. Usage: FXA30. Delivered with connector. Hazards Id. UN38.3. Batteries are considered hazardous goods and may be charged by import taxes depending on the country of delivery.

Cellular antenna FXA30, 3G/4G/LTE,Swivel

Frequencies: 698-960/1710-2170/2500- 2700Mhz. Nominal impedance: 50 ohm. VSWR: 2.5:1. Polarization: linear vertical. Radiation pattern: omni. Power rating: 3 watt. Gain: 0 min-2 max. Weight: 1.66oz (47g). Height x width: 228mm x 25mm (9" x 1"). Operating temperature [oC]: -30 to +70. Usage: FXA30, LTE and GSM.

Mounting kit FXA30

For wall mounting. Consists of: 4x small brackets. 4x screws. Usage: FXA30.

No spare parts available.