Optimize extra heavy/ heavy crude separation
Get better process control
In extra heavy and heavy crude oil separation (< API 15 Density >960 kg/m3 (8 lb/gal) and oil sands, the cleaning process is done in separators, FWKO, BOTs and Desalters. It is important to know the density over the entire level to ensure the most time and cost-effective operation. Traditional measurement technologies are limited in the information they can provide about the process. Profile Vision gives a clear view to the process.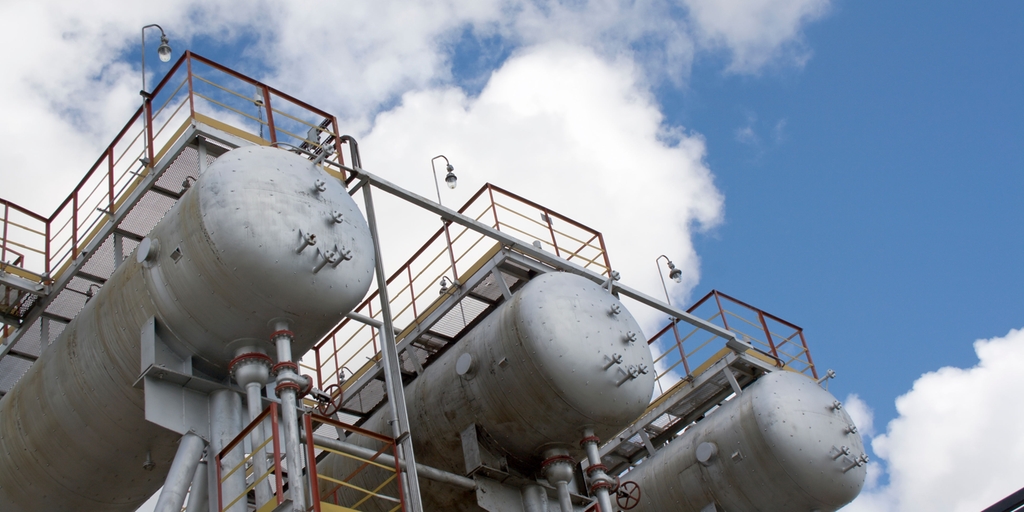 Benefits at a glance
Precise 3-dimensional density profile of the entire separator - from inlet to outlet

Installation is completely outside of the vessel

Separation is not interrupted for density related issues

No more under/overdosing of expensive chemicals to the process
Challenge: getting a complete view to your process
Traditional technologies are not able to give clear view of the overall level and the emulsion layer. The position and thickness of the emulsion layer is important information to have, as it determines the amount of chemical emulsion breakers that must be added. Traditional measurement technologies must be installed inside the separator and are often susceptible to contamination. So the measurement device must be removed for cleaning on a regular basis - which is valuable time wasted.
Our solution: density profiling system
Separator is divided into 3 density detection areas:
Measure presence of sand at the bottom to ensure that entire volume of separator is available

Measure emulsion layer and thickness to optimize your separation process and save costs related to under/over dosing of chemicals

Clean crude at the top is monitored. Integrated PLC collects and scales all measurement data. Visualization of up to 5 different interface levels is possible (sand, water, emulsion, oil, and foam).
Solution details: Profile Vision
Overview of individual tanks with profiles or bar graphs, alarming, history and event log

Collection and scaling of measurement data

Calculation and visualization of up to five different interface levels

Visualization of density profile graphically (density indicated by colors) and chart (bar graph or line graph)

Limit value and status monitoring

Alarming and trending
Gammapilot M FMG60
Compact transmitter: one instrument for all measuring tasks

Highest availability, reliability and safety, even for extreme process and ambient conditions

Highest sensitivity and accuracy at lowest dose rates

Optimum adjustment to the respective application via a variety of detectors

SIL2/3 approval in accordance with IEC 61508 for max. point level detection

Temperature compensation for density measurements
Source container FQG63
Source containers with flexible extension element. Your benefits:
Lightweight device provides best possible screening

Highest safety classification

Flexible installation length up to 30 m (98 ft)

Manually operated

Padlock or locking bolt for fixing the switching position

Switch status easily identified

Compact device that is easy to mount