Process automation projects
Smooth project management based on worldwide harmonized and standardized processes
Your success as a plant builder or EPC is our main objective. Professional communication and collaboration lead to trust which is the key to successful process automation projects. Particularly when it comes to large-scale projects or when outsourcing non-core functions. Whether it be a greenfield (new plant) or brownfield (existing plant) project.
The implementation of a solution in a existing plant generally occurs under time pressure or during strictly limited periods where the production is stopped. This requires proper coordination and sufficient resources.
Project management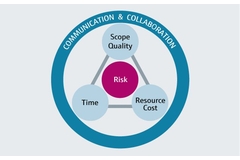 Selecting the right projects and bringing the right people into the project team is a prerequisite to successfully start and finish a project. Communication and getting commitment in the early stage is important. Clear rules for the start of a project guarantee that it is treated correctly regarding its complexity.
Our project management process is based on PMI® (Project Management Institute) framework (PMBOK® Guide) and our PMP® certified project managers serve you as main point of contact.
Benefit of a worldwide harmonized process
Scalable work process to the project complexity - standardized and proven work breakdown structures and process management

Reduced costs of project delivery by providing productivity tools and embedded resources during engineering

Professional communication and collaboration between all project stakeholders

Quality Gate procedures and operational risk management assure safety and risk reduction during the entire project process
Process standardization
With our standardized project process we assure you an agreed common discipline of planning, doing, checking and acting to achieve the predefined project goals and objectives. This leads to a faster and proper management, support and handling of your projects.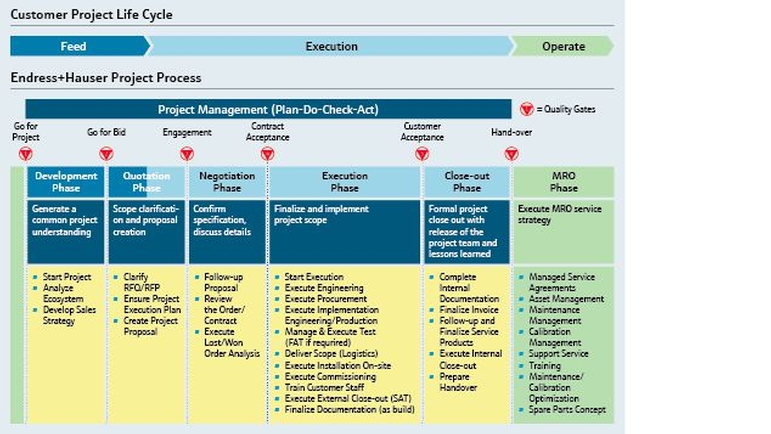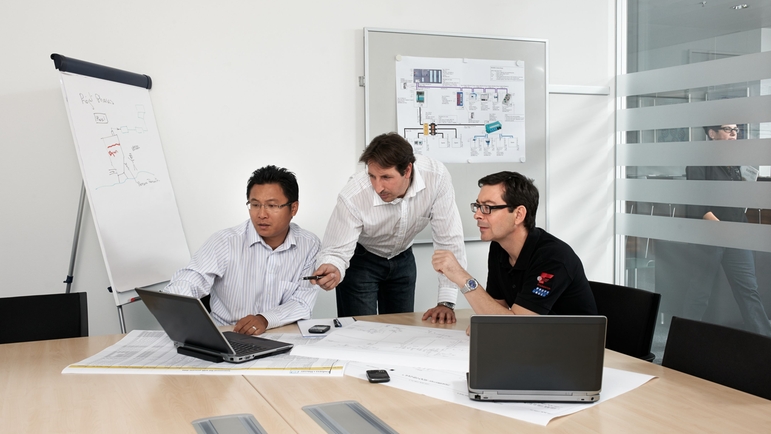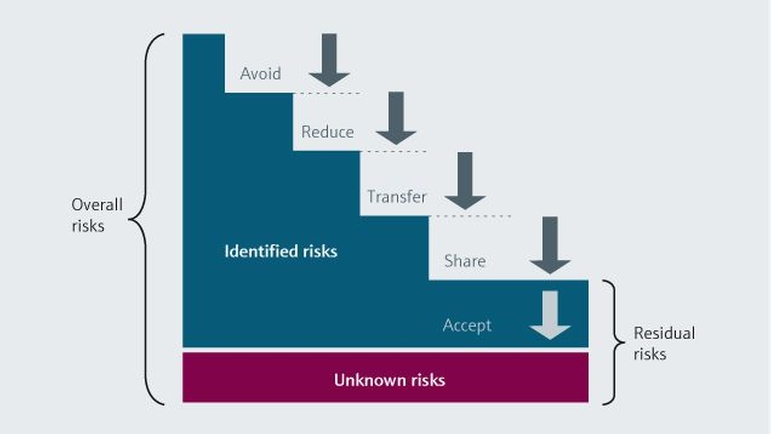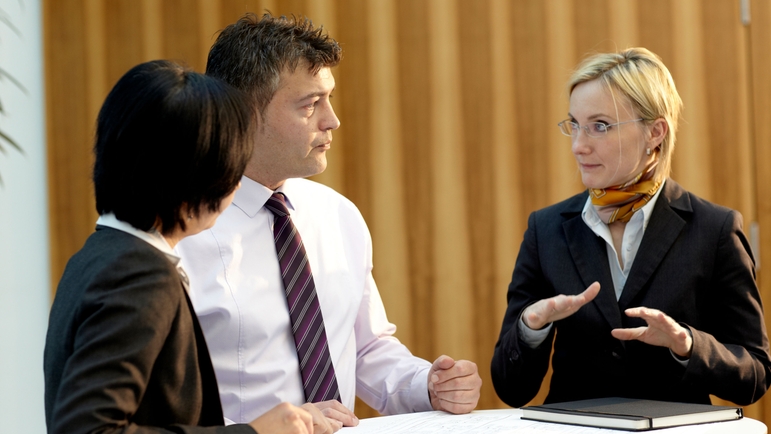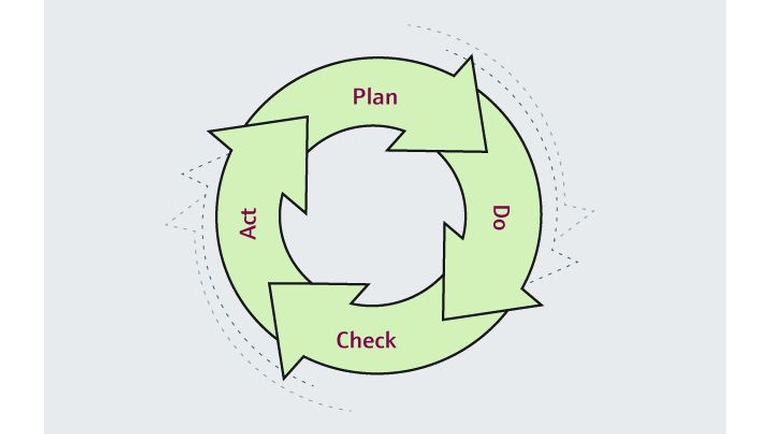 Downloads
Handling of customer projects

Summery booklet about how we handle your projects.

Optimize expenditures and minimize project risks

Optimize expenditures and minimize project risks by partnering with us as a Main Instrument Vendor (MIV) for your process automation projects.