Reliable sugar manufacturing processes
Schweizer Zucker AG puts its trust in measurement technology from Endress+Hauser
When production is running, Schweizer Zucker processes 10,000 tons of sugar beets per day. More than 2,100 measurement and control circuits monitor, regulate and control the processes that turn out 1,200 tons of refined sugar on a daily basis. From sugar beet storage to evaporation and crystallization, the robust measurement instruments from Endress+Hauser reliably carry out their respective tasks.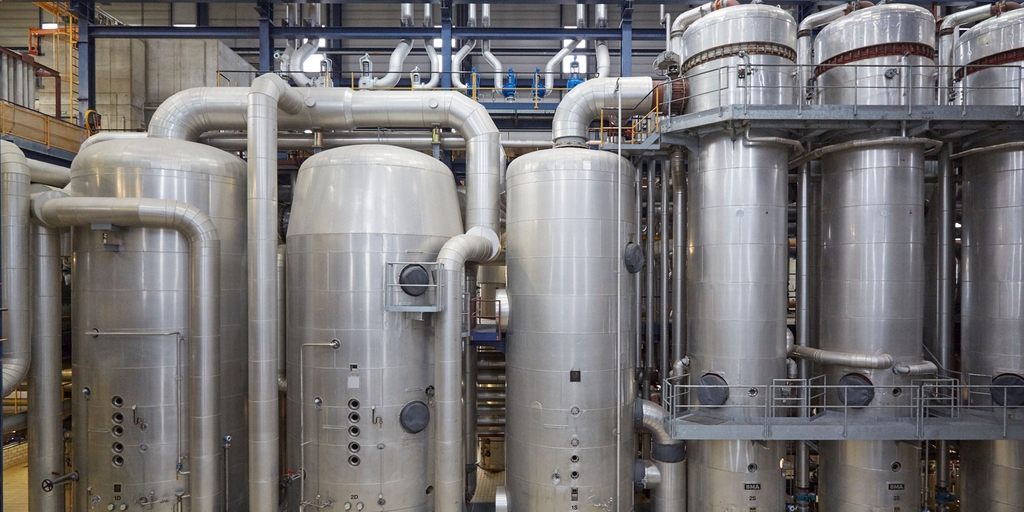 Results
Reduced downtime

High plant availability

Endress+Hauser has been our partner for many decades. The most convincing aspect of the partnership is the broad product portfolio and the local service availability.
Customer challenge
Sugar manufacturing is a seasonable business. Each year, the company operates three around-the-clock shifts to process the sugar beets within a roughly 100 day timeframe from late September to late December. The employees and the measurement instruments work under extremely tough conditions during this three-month production period. Given that an interruption to production costs 4,000 Swiss Francs per hour, production reliability and plant availability are the highest priority.
Our solution
The broad and proven product portfolio from Endress+Hauser ensures the operation of each important step in the sugar production process, from loading the sugar beets into storage, to extraction, evaporation and crystallization. The measurement instruments reliably capture and evaluate data relevant to the process. The measurement instruments feature a robust design that ensures flawless operation not only in production, but also during the subsequent cleaning and maintenance phase.