LNG: truck loading
Raman Rxn4 analyzer for LNG truck loading
The use of liquefied natural gas (LNG) as fuel is a key component of the
decarbonization efforts worldwide. In many regions of the world, the gas transport infrastructure is inadequate to transport natural gas from LNG import terminals to end users. Many of these regions have turned to transport of LNG by truck, and the establishment of satellite storage facilities to serve this customer base.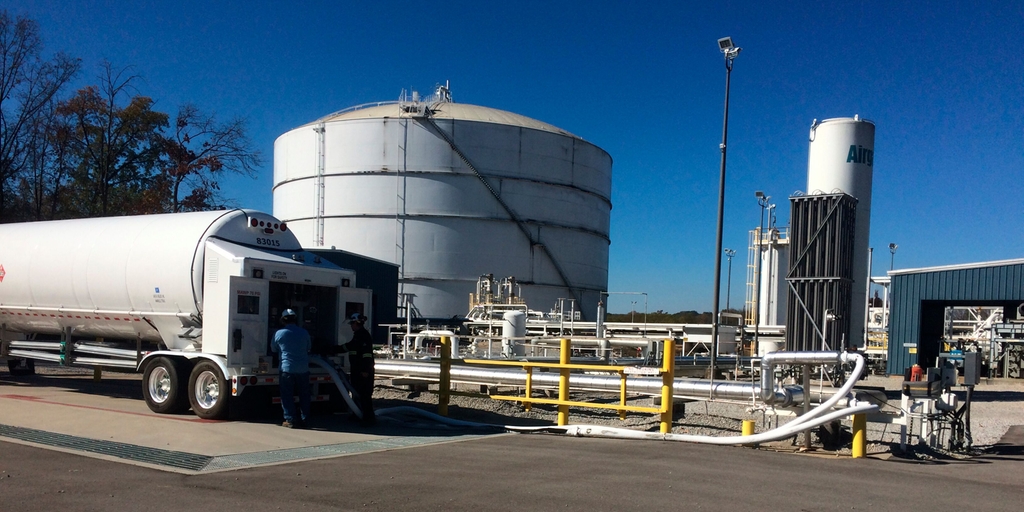 Benefits at a glance
No vaporizer - measures LNG in situ in the cryogenic liquid phase

Simple analyzer installation in control room – no requirement for a dedicated analyzer room

Low installation costs – no need for vacuum-jacketed tubing for sample transport

Rxn-41 probe (C1D1/Zone 0) installed up to 500 m from the analyzer

No analysis delays due to sample transport or vaporization
Issues with traditional measurements
LNG composition at truck loading facilities has been traditionally measured using a gas chromatograph. Prior to injection into the GC for analysis, a representative sample of the LNG must be brought from its cryogenic liquid state to a room temperature gas using a vaporization process. Poor vaporization, usually due to partial and pre-vaporization of the LNG sample, is the dominant source of uncertainty in the measurement of LNG composition.
Raman Rxn4 analyzer for LNG truck loading
The Raman Rxn4 analyzer for LNG with the Rxn-41 probe for cryogenic service provides accurate measurement of the composition and calorific value of LNG, with up to a 10 times lower uncertainty than GC-vaporizer system.