Automation of phosphate removal from wastewater
Safely comply with limit values, optimize precipitant consumption and improve sludge behavior
Optimize your precipitant dosage and unlock a significant potential for savings! The dosage is at an optimum level if your plant reliably adheres to the limit value but does not use more precipitant than required. How do we optimize phosphate precipitation? By using the Liquiline Control system. It doses the precipitant automatically in accordance with the actual load and your individual phosphorus limit value. This results in phosphate precipitation that is reliable and easy on resources.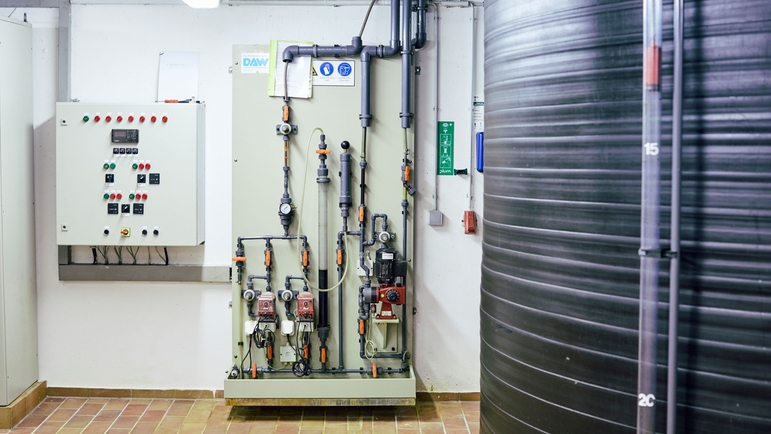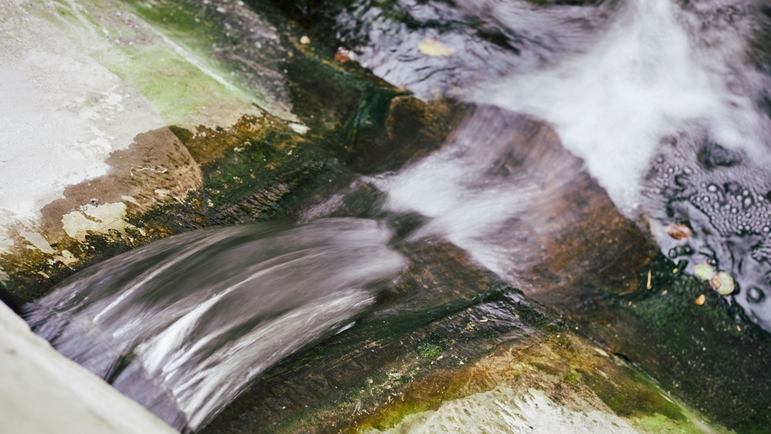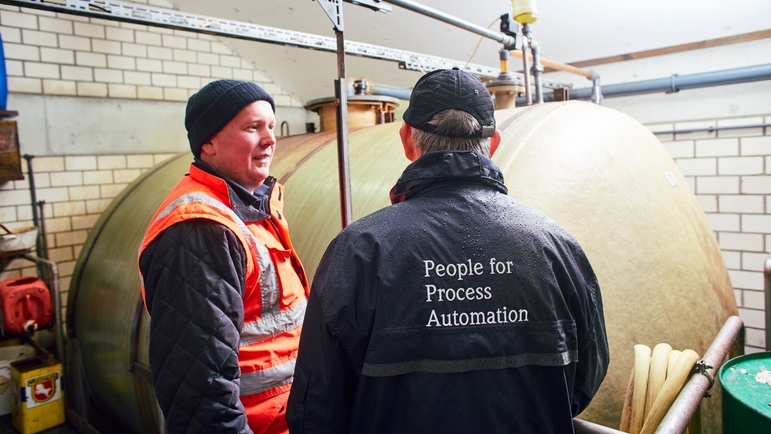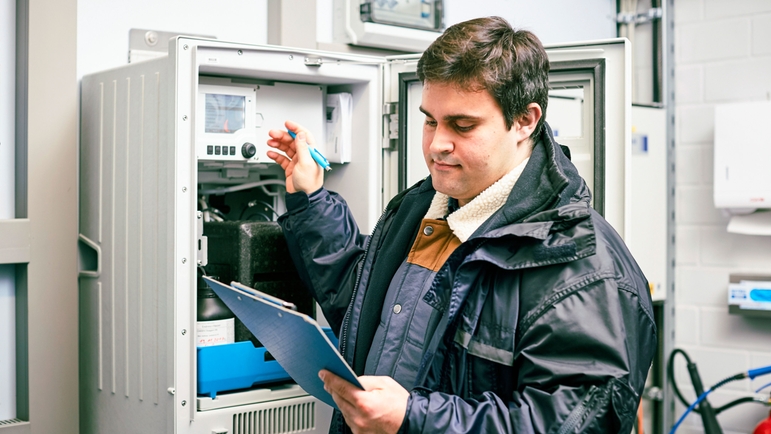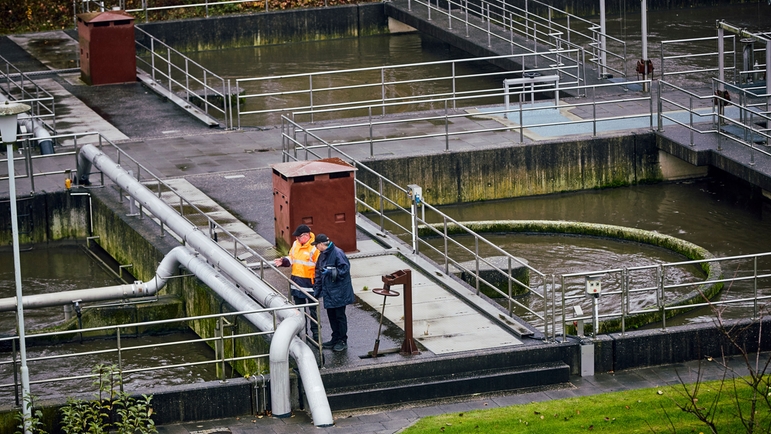 Phosphorus vs phosphate - which value counts?
For wastewater to be classed as "clean", phosphorus is one of the nutrients that must be reduced. Phosphorus is removed from the wastewater by adding precipitants, which can be dosed at various different points. However, phosphorus cannot be completely eliminated; only the proportion that is present in the form of phosphate can be removed. The phosphorus value is used to monitor the WWTP outlet while the phosphate value is used to control precipitation.
Challenges of phosphate precipitation
Iron salts or aluminum salts are the precipitants usually used. If the dosage is too high, this can increase the salinity of the biology and result in increasing sludge volumes. Too much salt increases the number of ions in the water, which in turn changes the pH value and can ultimately lead to corrosion of the system. Higher sludge volumes mean increased disposal costs. Last but not least, overdosing means that the precipitant, which is usually very costly, goes to waste.
The EU Water Framework Directive (WFD) specifies environmental objectives for surface waters that have a direct impact on the outlet values of wastewater treatment plants. The limit values for phosphorus in the outflow are dependent on plant size and typically range between 1 and 2 mg/l. If required by the local conditions, e.g. if the effluent from the wasteater treatment plant is discharged into sensitive waters, the limit values may be significantly lower.
Automated phosphate removal with the Liquiline Control
Phosphate concentrations are usually subject to strong fluctuations, depending on the weather, time of day and the nature of the dischargers feeding into the wastewater network. To deal with these fluctuations, the Liquiline Control doses precipitant based on the load.
This means that the control system takes the current phosphate value in the aeration basin into account along with the quantity of wastewater that is currently flowing through the WWTP. Precipitant continues to be added until the target value you have configured for phosphate is reached and the limit value for phosphorus is reliably adhered to. This also prevents overdosing of precipitant, thereby averting an increase in the salinity of the biology and an increase in sludge volumes.
Lợi ích
Full compliance with your prescribed phosphorus outlet values - even with dynamic influents and high load peaks

Optimized phosphate precipitant consumption

Control of two dosing pumps at the same time

You can use iron-based, aluminum-based as well as mixed precipitants

The process is completely under your control, as you can switch to manual operation at any time
Sản phẩm đơn giản

Dễ lựa chọn, cài đặt và vận hành
Công nghệ vượt trội
Đơn giản
Sản phẩm tiêu chuẩn

Đáng tin cậy, mạnh mẽ và ít bảo trì
Công nghệ vượt trội
Đơn giản
Sản phẩm cao cấp

Chức năng cao và tiện lợi
Công nghệ vượt trội
Đơn giản
Sản phẩm chuyên dụng

Dành cho các ứng dụng đòi hỏi cao
Công nghệ vượt trội
Đơn giản
Lựa chọn FLEX
Công nghệ vượt trội
Đơn giản

Lựa chọn Fundamental

Đáp ứng nhu cầu đo lường cơ bản

Công nghệ vượt trội

Đơn giản

Lựa chọn Lean

Xử lý dễ dàng các quy trình cốt lõi

Công nghệ vượt trội

Đơn giản

Lựa chọn Extended

Tối ưu hóa quy trình bằng công nghệ tiên tiến

Công nghệ vượt trội

Đơn giản

Lựa chọn Xpert

Làm chủ các ứng dụng khó khăn nhất

Công nghệ vượt trội

Đơn giản
Tải
Controlled by Liquiline Control

Case study on the automation of phosphate precipitation with Liquiline Control in the Stadtlohn wastewater treatment plant.
Sản phẩm liên quan

Câu chuyện thành công
Được kiểm soát bởi hệ thống Liquiline Control

Nhà máy xử lý nước thải ở Stadtlohn (Đức) quản lý việc loại bỏ phosphate bằng việc sử dụng hệ thống Liquiline Control. Kết quả: giá trị đầu ra ổn định với chất tạo kết tủa được tối ưu hóa.

Được kiểm soát bởi hệ thống Liquiline Control

Hệ thống Liquiline Control điều tiết sự nitrát hóa và khử nitrát tại nhà máy xử lý nước thải Stadtlohn. Hệ thống kiểm soát đảm bảo tuân thủ các giá trị giới hạn và tối ưu hóa việc sử dụng năng lượng.
Kiểm soát nguồn nước góp phần cứu lấy sự sống

Nước đang dần được coi là sản phẩm giá trị ở hầu hết các quốc gia. Vì thế, việc chấp nhận thanh toán lượng nước lãng phí có xu hướng tiếp tục giảm trong khi nhu cầu kiểm soát chất lượng nước lại đang gia tăng.