Vibronic
Point level detection
Nivotester FailSafe FTL825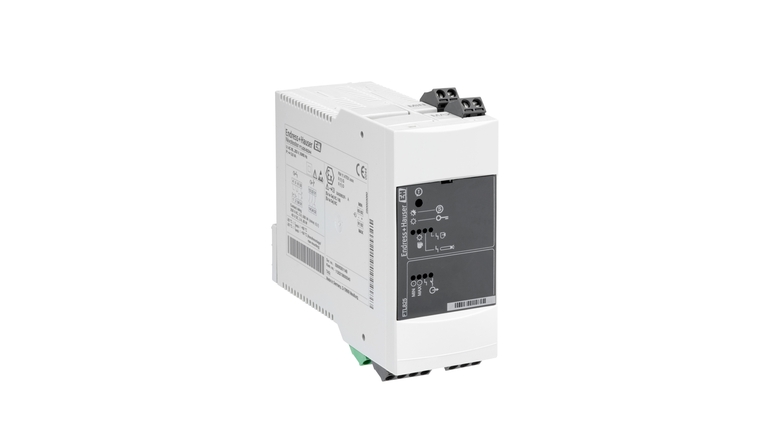 Point level switching unit for Liquiphant FailSafe FTL80, FTL81 and FTL85
The Nivotester FTL825 supplies the Liquiphant FailSafe FTL8x point level switch with direct voltage via a two-wire cable. At the same time, it analyzes the current values (4-20mA discrete) of the Liquiphant and returns a switching signal. The signal inputs of the Nivotester FTL825 are galvanically isolated from the mains and the output and can be ordered Safety-critical systems up to SIL3. For industries where redundant or diverse systems are either not recommended or not possible.
Chọn nhanh
Chọn theo đề xuất của chúng tôi
Công cụ lựa chọn mã thiết bị
Tiếp tục lựa chọn từ tất cả tùy chọn có thể
Lợi ích

Use in safety systems requiring functional safety to SIL3 in accordance with
IEC 61508 Ed.2.0 /IEC 61511-1 / ISA 84-1

Proof test: proof testing interval up to 12 years, Slave devices tested at the press of a button

For safety-critical systems up to SIL3...
Phạm vi ứng dụng

FailSafe point level switch unit for top hat rail mounting.

Ambient temperature: -20 to +60°C (-4 to +140°F)

International explosion protection certificates, overfill prevention WHG
Tài liệu / Tài liệu hướng dẫn / Phần mềm
Phụ kiện / Phụ tùng thay thế
Fuse set FTL825, T 3,15A/250V, 2pcs.

Design 5x20. Consists of: 2x fuse 250V. 2x fuse holder. Usage: FTL825.

Housing Field, R4 182x180x165, 5xM20, PC

Protection housing Minitec. Synthetic housing with transparent cover. Protection IP66. 4x22.5mm / 2x45mm. Usage: FTL825.