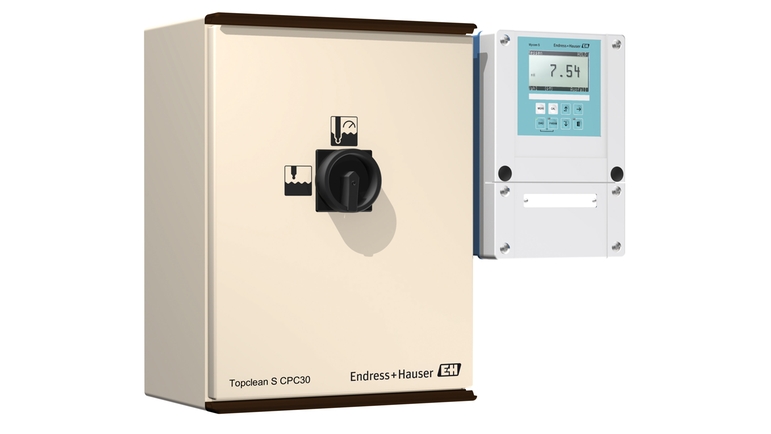 Sản phẩm này không có sẵn.

Vui lòng kiểm tra sản phẩm thế hệ mới trong phần sản phẩm trước đây / sản phẩm thay thế hoặc liên hệ với Endress+Hauser/ đại diện Endress+Hauser địa phương.
Tài liệu / Tài liệu hướng dẫn / Phần mềm
Phụ kiện / Phụ tùng thay thế
Injector CYR 10

Cleaning system for analysis sensors Includes electrical valves for pumping water and cleaning agent Protection class: IP 65

KIT CPG30: CYR10Z-C12 spare injector

KIT CPG3x0 Terminal set ex and non-Ex

multi-tube pipe CPC300 5m

multi-tube pipe CPC300 10m

Kit strainer element for water filter

Kit pressure reducer with manometer

For instrument spares look at CPM153-

additional spare parts at housing see CYC300
Sản phẩm mới

Only a clean sensor delivers reliable measured values. Cleanfit Control CYC25 in combination with Liquiline CM44 and Chemoclean Plus enables automated, regular cleaning of sensors.