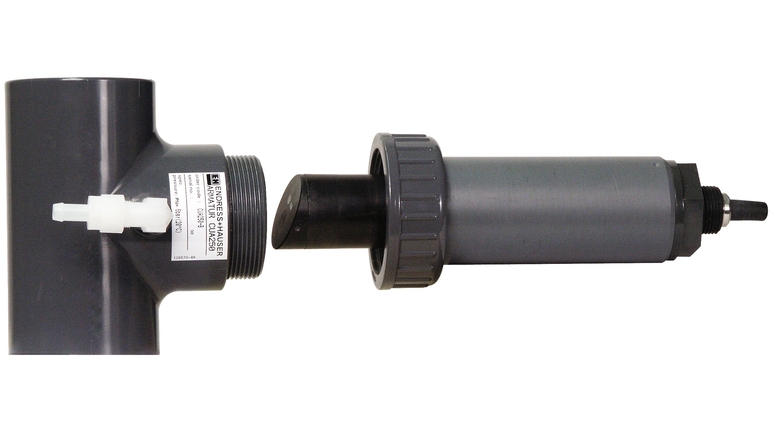 Sản phẩm này không có sẵn.

Vui lòng kiểm tra sản phẩm thế hệ mới trong phần sản phẩm trước đây / sản phẩm thay thế hoặc liên hệ với Endress+Hauser/ đại diện Endress+Hauser địa phương.
Tài liệu / Tài liệu hướng dẫn / Phần mềm
Phụ kiện / Phụ tùng thay thế
O-RING ID 59.92 W 3.53 AD 66.98 VITON

Alte Material-Nummer: 115630

o-ring f.CLS21 ID28.17 W3.53

Calibration vessel for CUS31 and CUS41

With device for sensor positioning Material: PVC, black.

Spare parts kit CUY 2

for connection of turbidity flow assemblies to tubes (i.e. CUD3/CUS31 or CUA250).

Kit CUY31 Wiper Blade

3 replacement wipers for CUS 31/CUS 41 Material: SS/NBS/NBR/PVC

Flow assembly "S" for CUS31/CUS52D

additional item Adapter for S-assembly (51503244) is required

Flow assembly "E" for CUS31

for upgrage of sensorversion CUS31-xxA and for CUS41, CUS51D, CUS52D additional item Adapter for S-assembly (51503244) is required

Junction box RM

to lengthen the cable for Memosens/CUS31/41. Protection class IP 65, with 2x PG 13.5

Measuring cable CYK81

To lengthen the fixed cable of CUS sensors e.g. CUS31/CUS41/Memosens. 2x2 wires, twisted pair with shield and TPE-O-sheath (2x2x0,5 qmm + sheath). Minimum length 10 m (price per meter).

O-ring ID 40.00 W 3.00 AD 46.00 EPDM

CUY 22 check unit for CUS 31 / 41

to check sensorfunction and sensorstability.

Pipe clamp DN100 for S/E-assembly

Kit CUS31/52D: Flow-headpart S-assembly

Kit 31 with wiper 15 m cable

Kit 31 without wiper 15 m cable

Kit CUS31/41: Adapter for S/E assembly
Sản phẩm mới

Turbimax CUS52D is a smart inline/immersion turbidity sensor for all water production measuring points. Achieve lab quality measurement without product loss!