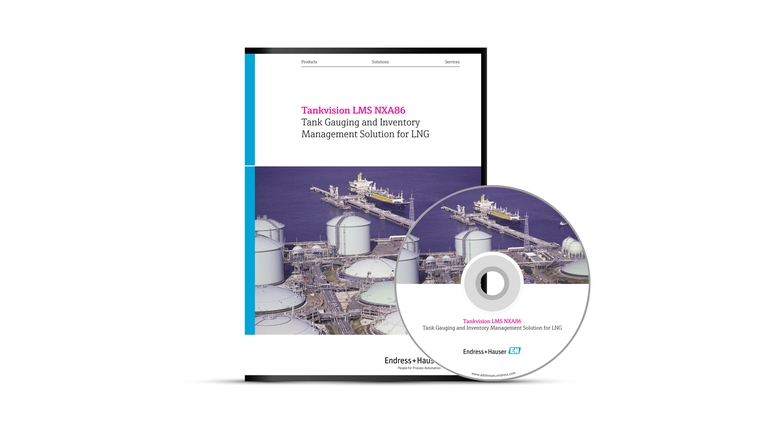 Tankvision LMS is a total LNG tank storage and management solution for peak shaving plants, receiving terminals and production facilities of LNG. It was designed to interface with all instruments and to collect and present the instrument data through a range of intuitive graphical user interfaces. A typical LNG tank has a wide range of measurement instruments to measure liquid level, liquid density, liquid and vapor temperature, liquid and vapor pressure, skin temperature and much more.
Lợi ích

Stand-alone or redundant system architecture

Intuitive user friendly graphical user interface (GUI)

Supports most types of tank gauge: Servo, radar, hydrostatic, etc.

Provides interfaces to most Legacy Host Systems

Real-time & historical trending
Phạm vi ứng dụng

Tankvision LMS system can operate in a simple stand-alone configuration or as a fully redundant system where security and integrity are of paramount importance.

Scheduling of gauge commands, reports and backups

3rd party protocols (e.g. Enraf, Saab)...
Tài liệu / Tài liệu hướng dẫn / Phần mềm
Phụ kiện / Phụ tùng thay thế
Sản phẩm mới

System Component: Tank Gauging. LNG measuring system. Up to 400 tanks. Application: LNG Tank Gauging, system architecture mixed, loops + protocols multiple. LTD gauge integration, Web server: Multi-user interface. Archiving + reporting. Connection > Tankvision Multi Scan. :: Higher plant availability with LNG specific calculation models. :: High flexibility through a maximum choice on interfaces.
22.10.2019 - 25.10.2019

Thông qua các bài tập thực hành, Khách Hàng sẽ hiểu được chi tiết về công nghệ PROFIBUS fieldbus.

22.06.2020 - 26.06.2020

Thông qua các bài tập thực hành, Khách Hàng sẽ hiểu được chi tiết về công nghệ PROFIBUS fieldbus. Cuối khóa học, Khách Hàng sẽ có thể thiết kế và vận hành thử mạng PROFIBUS fieldbus.