Gateway
for remote monitoring
Connect Sensor FXA30B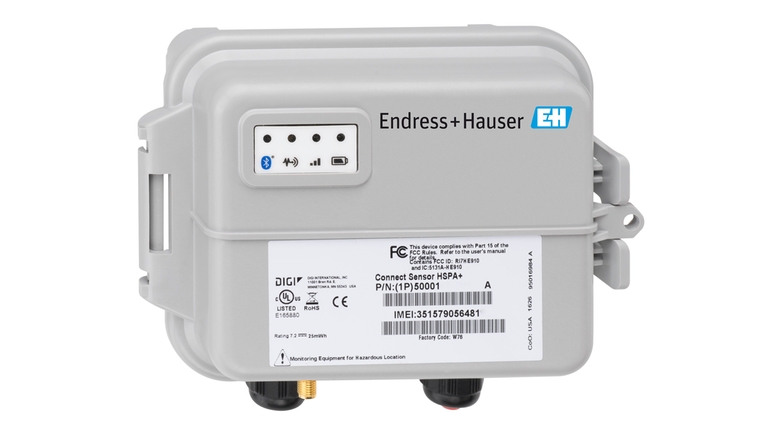 Battery-powered remote cellular monitoring of connected field devices
Connect Sensor FXA30B is a fully integrated, battery-powered cellular gateway with inputs for connecting to a wide range of field devices. Designed to work in rugged industrial environments, the FXA30B is the ideal solution for remote monitoring in places where power is not easily available. It can even be used as power supply for the field device and measured values can be visualized via the SupplyCare Hosting cloud solution.
Sản phẩm đơn giản

Dễ lựa chọn, cài đặt và vận hành
Công nghệ vượt trội
Đơn giản
Sản phẩm tiêu chuẩn

Đáng tin cậy, mạnh mẽ và ít bảo trì
Công nghệ vượt trội
Đơn giản
Sản phẩm cao cấp

Chức năng cao và tiện lợi
Công nghệ vượt trội
Đơn giản
Sản phẩm chuyên dụng

Dành cho các ứng dụng đòi hỏi cao
Công nghệ vượt trội
Đơn giản
Lựa chọn FLEX
Công nghệ vượt trội
Đơn giản

Lựa chọn Fundamental

Đáp ứng nhu cầu đo lường cơ bản

Công nghệ vượt trội

Đơn giản

Lựa chọn Lean

Xử lý dễ dàng các quy trình cốt lõi

Công nghệ vượt trội

Đơn giản

Lựa chọn Extended

Tối ưu hóa quy trình bằng công nghệ tiên tiến

Công nghệ vượt trội

Đơn giản

Lựa chọn Xpert

Làm chủ các ứng dụng khó khăn nhất

Công nghệ vượt trội

Đơn giản
Tổng quan về thông số kỹ thuật

Input

4x 4...20 mA analog
1x digital input or pulse counter (if not configured as digital output)
Modbus RS485

Output

1x digital output (if not configured as digital input)
Chọn nhanh
Chọn theo đề xuất của chúng tôi
Công cụ lựa chọn mã thiết bị
Tiếp tục lựa chọn từ tất cả tùy chọn có thể
Lợi ích

Level, flow and pressure visualization at the desk regardless of location and powered by the gateway in remote areas

Easy connection to field devices

If desired, bundled with cellular communication service

Flexible for battery use on remote places or...
Phạm vi ứng dụng

Battery-powered remote cellular monitoring of connected analog as well as digital field devices via mobile communications.

External, configurable power outputs eliminate the need for sensor power supplies

Configuration of measuring and transmission...
Tài liệu / Tài liệu hướng dẫn / Phần mềm
Phụ kiện / Phụ tùng thay thế
Fixed Antenna: LTE, GSM, UMTS, WLAN

Fixed antenna for mounting on vertical surfaces. Cable length: 3m. Application: LTE 800MHz, LTE 2.6GHz, GSM 900/1800, UMTS, WLAN 2.4 GHz (WiMAX, WiFi). Usage: FXA30, FXA42. Indoor and outdoor use. Mounting via bracket. Omnidirectional characteristic. Radiator protected by a plastic tube. HF-cable connected directly to antenna. 10cm clearance between antenna by 15dB isolation.

Battery-lithium-thionyl chloride FXA30

Consists of: Lithium-thionyl chloride (Li-SOCL2). Type: ER34615 7,2V 14Ah. Non-rechargeable. Usage: FXA30. Delivered with connector. Hazards Id. UN38.3. Batteries are considered hazardous goods and may be charged by import taxes depending on the country of delivery.

Cellular antenna FXA30, 3G/4G/LTE,Swivel

Frequencies: 698-960/1710-2170/2500- 2700Mhz. Nominal impedance: 50 ohm. VSWR: 2.5:1. Polarization: linear vertical. Radiation pattern: omni. Power rating: 3 watt. Gain: 0 min-2 max. Weight: 1.66oz (47g). Height x width: 228mm x 25mm (9" x 1"). Operating temperature [oC]: -30 to +70. Usage: FXA30, LTE and GSM.

Mounting kit FXA30

For wall mounting. Consists of: 4x small brackets. 4x screws. Usage: FXA30.

No spare parts available.