TST187
Modular RTD thermometer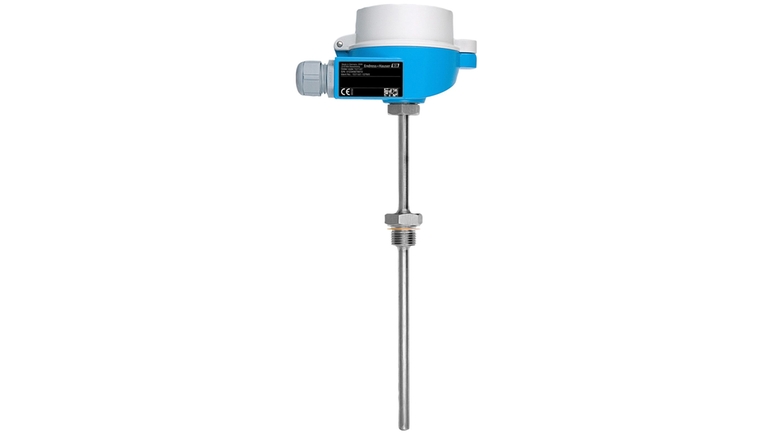 Comprehensive and common temperature measurement technology for almost all branches of industry
The thermometer is mainly used in the chemical industry but also finds its use in other branches. The device is equipped with a directly wired Pt100-sensor with 4-wire installation. A variety of process connections, immersion lengths and materials offer flexible application possibilities.
Chọn nhanh
Chọn theo đề xuất của chúng tôi
Công cụ lựa chọn mã thiết bị
Tiếp tục lựa chọn từ tất cả tùy chọn có thể
Lợi ích

High degree of flexibility thanks to modular design with standard terminal heads as per DIN EN 50446 and customer-specific immersion lengths

High degree of insert compatibility and design as per DIN 43772

Extension neck to protect the head transmitter...
Phạm vi ứng dụng

TST187 RTD thermometer range covers a wide variety of market needs worldwide. Typical application can be found in the chemical and pharmaceutical industry, food, water and waste water and power plants. Preferred applications are in vessels or in pipes,...
Tài liệu / Tài liệu hướng dẫn / Phần mềm
Phụ kiện / Phụ tùng thay thế
Spare parts kit copper ring G1/2",(10 p)

Packing unit: 10 pieces

The unit is not repairable
Sản phẩm mới

Modular RTD and TC assemblies designed for use in industrial applications. Complete with manufactured thermowell produced from pipe or tube material or to be used with on-site thermowell.

Thermometer with RTD or TC insert complete with manufactured thermowell produced from pipe material. Metric version with basic technology for all standard applications.