TST410
Modular RTD thermometer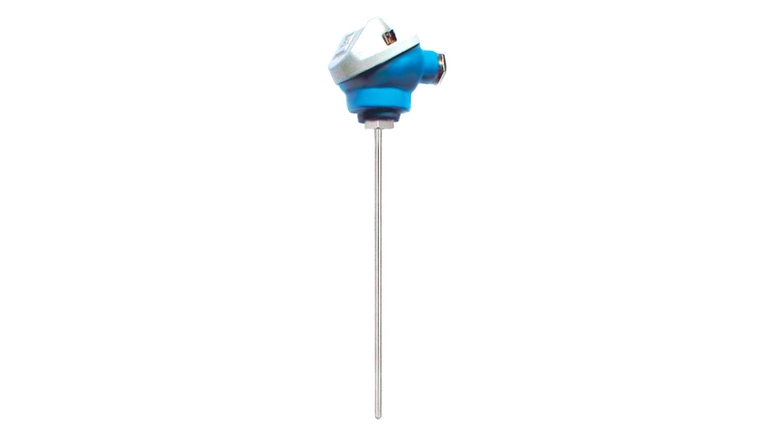 Comprehensive and common temperature measurement technology for almost all branches of industry
The thermometer is mainly used in the chemical industry but also finds its use in other branches. Typical applications are pressure-less systems such as air ducts, flues and pipelines. For protection against high industrial demands the use of a special protective sleeve is recommended. A variety of dimensions offers flexible application possibilities.
Chọn nhanh
Chọn theo đề xuất của chúng tôi
Công cụ lựa chọn mã thiết bị
Tiếp tục lựa chọn từ tất cả tùy chọn có thể
Lợi ích

High degree of flexibility thanks to modular design with standard terminal heads as per DIN EN 50446 and customer-specific immersion lengths

High degree of insert compatibility and design as per DIN 43772

High accuracy and exceptional long-term stability
Phạm vi ứng dụng

Typical applications for the TST410 sensor are pressure-less systems such as air ducts, flues and pipelines.
Special care should be given to the maximum allowed temperature surrounding the terminal head, which must be lower than 80 °C.
Tài liệu / Tài liệu hướng dẫn / Phần mềm
Phụ kiện / Phụ tùng thay thế
The unit is not repairable

Gasket spares TA50-QB/FB D=3mm, AISI 316

set includes 10 gaskets

Gasket spares TA50-QP/FP D=3mm, PTFE

set includes 10 gaskets

Compression Fitting TA50

Screw in.
Sản phẩm mới

Trend-setting, modular thermometer for direct installation, designed for use in a variety of industrial applications. Easy-to-use metric version with outstanding RTD or TC sensor technology.

RTD or thermocouple (TC) temperature assembly for direct process installation. Metric version with basic technology, non-replaceable insert for all standard applications.