T15
Explosion proof RTD thermometer, US style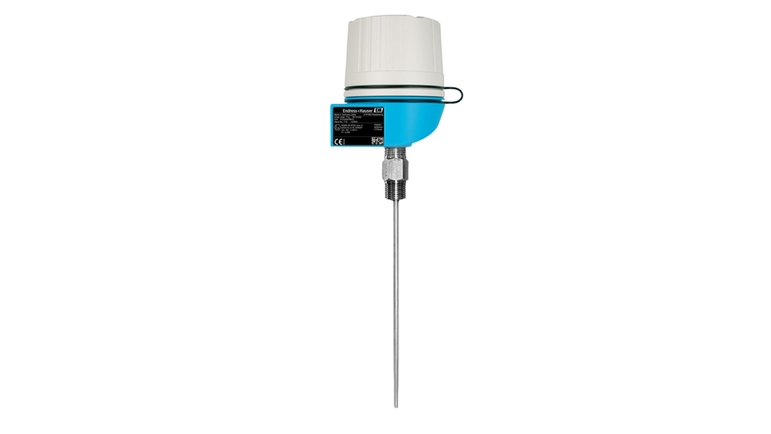 Safe monitoring of process temperatures in challenging applications e. g. in the Oil & Gas industry
The robust device is a unit ready for use within and existing thermowell and includes various housing transmitter heads to meet the application and space requirement needs. The unit offers enhanced measurement accuracy and reliability. A variety of connections, dimensions and materials (like 316L SS and Hastelloy C276) offer flexible application possibilities.
Chọn nhanh
Chọn theo đề xuất của chúng tôi
Công cụ lựa chọn mã thiết bị
Tiếp tục lựa chọn từ tất cả tùy chọn có thể
Lợi ích

FM/CSA XP Class I, Div. 1 approved temperature assemblies for maximum safety

One source shopping for temperature measurement solutions. World class transmitter with integrated sensor offering for heavy process industry applications

Remove and install...
Phạm vi ứng dụng

The T15 temperature sensor is a RTD assembly designed for use in harsh environments and explosive areas, due to his FM and CSA approvals.
The sensor is made up of a measurement probe with an insulated RTD element and sheath.


The sensor assembly can be...
Tài liệu / Tài liệu hướng dẫn / Phần mềm
Phụ kiện / Phụ tùng thay thế
Display fitt.kit field housing (3 piece)

Pack = 3 piece

Cover latch spares kit field housing

Screw, washer, spring washer

Nr

B

Order code

TMT142X-HA

Housing cover blind, 316L Ex d, FM XP, CSA XP + O-ring

Nr

B

Order code

TMT142X-HC

Housing cover cpl. for display,316L Ex d FM XP, CSA XP, with O-ring

Nr

B

Order code

TMT142X-HH

Housing cover blind, Alu Ex d FM XP without O-ring CSA XP only as cover of terminal part

Nr

B

Order code

TMT142X-HK

Housing cover cpl. for display, Alu Ex d + O-ring

Nr

B

Order code

TMT162X-HA

Housing cover blind, 316L Exd ATEX Ex d, FM XP + O-ring CSA XP only as cover of terminal part

Nr

B

Order code

TMT162X-HC

Housing cover cpl. for display,Ex d,316L ATEX Ex d, FM XP, CSA XP + O-ring

Nr

B

Order code

TMT162X-HH

Housing cover blind, Alu Ex d FM XP + O-ring CSA XP only as cover of terminal part

Nr

B

Order code

TMT162X-HK

Housing cover cpl. for display,Alu Ex d + O-ring

Cable gland NPT1/2, D4.5-8.5 IP68

Mounting bracket SS316L, tube 1,5-3"

Fixing kit cpl. TMT8x/7x USA(american)

2x screws, 1x sealing CDI-connector

Display PA/FF + fitting kit + twist protection

Display HART7 + fitting kit + twist protection

Mounting bracket,North American region standard model,stainl.steel wall/tube 2"

Cable gland NPT1/2, North American region standard model,2xD0.5 cables

Mounting bracket 2"tube V4A

Temperature ceramic block 3 pole

Temperature ceramic block 4 pole

Integrable Surge Arrester Module

for subsequent mounting in field transmitter. Ensure compatibility.

RTD-Insert TU211, Approved U.S.Style

Spare part. Flame path Nipple. Spring loaded. Pt100 Sensor comply with IEC60751 standard, alpha=0.00385.

Terminal Head TA30H

Retainer for terminal block or head transmitter + optional display. Design: explosion proof. Cover: screwed, optional window. Material: aluminium. Coating: polyester powder-coating. Colour: body blue, cover grey. Ambient temp.: -50 150 oC (housing). Protection: IP66/68, NEMA 4X (housing). Protection Ex d/XP: IP66/67 (housing).

iTEMP TMT180, Head Transmitter Pt100

Temperature transmitter,PC-programable. Application: RTD. 2-wire 4-20mA. Fault reaction: NAMUR NE 43. Mounting: head form B, DIN EN50446. UL listed.

iTEMP TMT181, Head Transmitter PCP

Product being phased out, limited availability. Temperature transmitter,PC-programmable. Application: RTD, TC, Ohm, mV. 2-wire 4-20mA, galvanic isolation. Fault reaction: NAMUR NE 43. Mounting: head form B, DIN EN50446. UL listed.

iTEMP TMT182, Head Transmitter HART

Product being phased out, limited availability. Temperature transmitter, Protocol HART. Application: RTD, TC, Ohm, mV. 2-wire 4-20mA, galvanicisolation. Fault reaction: NAMUR NE 43. Mounting: head form B, DIN EN50446. UL listed.

iTEMP TMT82, Transmitter HART

2-wire temperature transmitter. Dual universal sensor input. Galvanic isolation 2kV (input/output). Application: RTD, TC, Ohm and mV. ::Highly reliable due to drift detection and sensor back up. ::Optional also for safety critical applications by means of SIL 2/3 acc. to IEC61508.

iTEMP TMT84, Transmitter PA

Dual sensor input. Advanced diagnostics:sensor monitoring. PROFIBUS PA Profile 3.02. Galvanic isolation 2kV. Application: RTD, TC, Ohm, mV. Current consumption: 11 mA. Mounting: head form B, DIN EN50446. Factory setup: CH1: Pt100, 3-wire, oC. CH2: inactive. Differing configuration optional selectable.

iTEMP TMT85, Transmitter FF

Dual sensor input. Advanced diagnostics: sensor monitoring. FOUNDATION Fieldbus protocol Galvanic isolation 2 kV. Application: RTC, TC, Ohm, mV. Current consumption: 11 mA. Mounting: head form B, DIN EN50446. Factory setup: CH1: Pt100, 3-wire, oC. CH2: inactive. Differing configuration optional selectable.

Display for head transmitter TID10

to plug on. Dot-Matrix measured value display. 12 DIP-switches buttom side. Settings: FF: Simulation, Write Lock. PA: Bus address, Write Lock. Compatible: TMT85, TMT84, TMT82.

Configuration kit TXU10-

for PC-programmable devices. set-up programme+interface cable for PC with USB-Port.

Commubox FXA195

Modem to connect HART field devices to a computer via USB. Commissioning of field devices with software tool. :: To connect to a intrinsically safe signal circuit. :: SIL2, IEC61508.

Readwin 2000 Operation + Read. software