Thermophant T TTR31
Temperature switch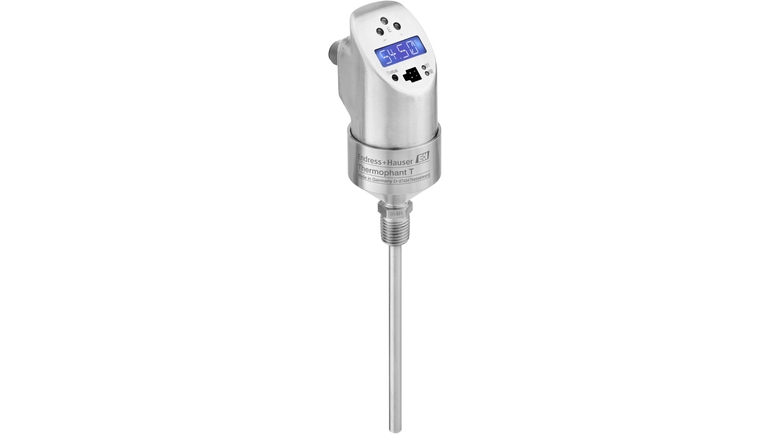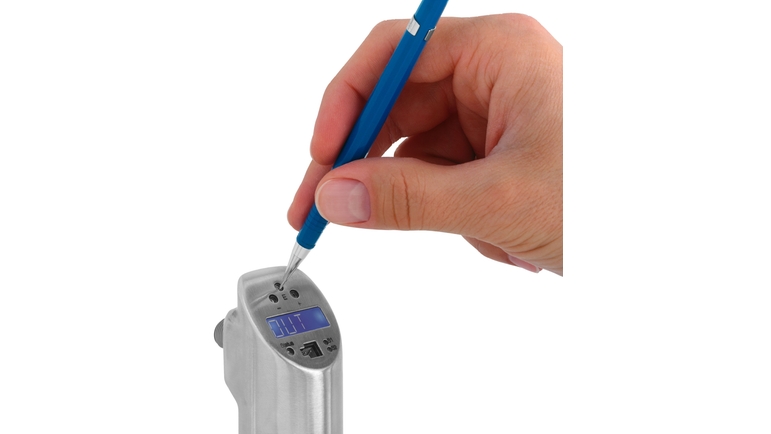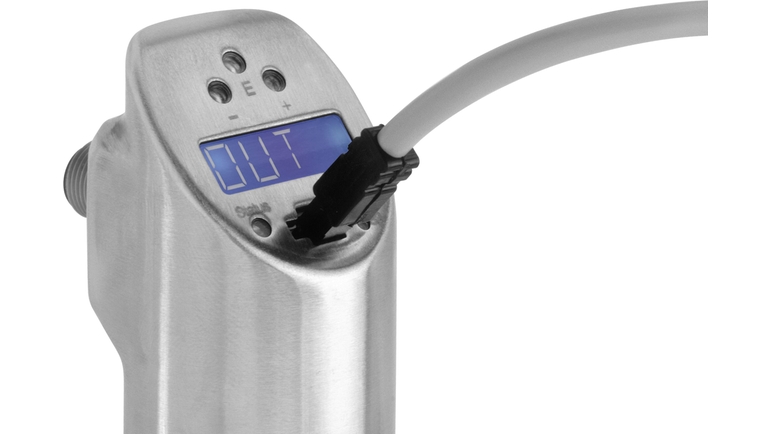 Compact and cost-saving for safe monitoring of process temperatures
Cost efficiency, optimal use of space, reliable operation, easy installation and commissioning indicate modern process measuring technology. The temperature switch completely fulfills these requirements. Designed for the safe measurement and monitoring of process temperatures it can be selected between one or two switch outputs as well as one switch output and one standardized analog output. Vibration-proof integrated thin-film sensors guarantee highest operational safety.
Chọn nhanh
Chọn theo đề xuất của chúng tôi
Công cụ lựa chọn mã thiết bị
Tiếp tục lựa chọn từ tất cả tùy chọn có thể
Lợi ích

Integrated switching electronics for decentral and economic process monitoring and control

High reproducibility and long-term stability

Function control and information on-site thanks to LEDs and digital display


Long-term stable temperature sensor made...
Phạm vi ứng dụng

Temperature switch for the monitoring, display and control of process temperatures in a range from -50 to 150 °C (-58 to 302 °F). Thermophant T TTR 31- with thread connections or coupling.

Electronic versions:

One PNP switch output

Two PNP switch outputs

2...
Tài liệu / Tài liệu hướng dẫn / Phần mềm
Phụ kiện / Phụ tùng thay thế
Commubox FXA291 (Hardware)

Serial USB Computer Interface Technical Data: - USB Version1.1 or higher - Power supply via USB - IP51; NEMA/Typ 3 - Ambient temperature: -20....+60oC - Ex: II(2) G (EEx ia) II C - ATEX: BVS 05 ATEX E 095 Scope of deliovery: Commubox FXA 291 MS Windows USB driver Device is submitted for CSA/FM application. The device may not be modified and may be used with intrinsically safe circuits with corresponding characteristics only (see safety certificate).

Gasket DIN7603 A CU 21x26x1.5

Collar welding boss d6 PEEK + screw

moveable with sealing taper, washer + pressure screw G1/2, material of wetted parts: 316L, PEEK, max. Prozessdruck: 10 bar (145 psi)

Collar welding boss d6 PEEK w/o screw

moveable with sealing taper + washer, material of wetted parts: 316L, PEEK, max. process pressure: 10 bar (145 psi)

Cable M12x1 l=5m

5m cable 4x 0.34 mm2, molded PVC angled connector, M12x1 connector screw Cu Sn/Ni, IP67.

M12 elbow plug ready for cable, IP67,PG7

Rubber cap for interface terminal Contains 5 pieces

Compression Fitting TA50

Screw in.

Configuration kit TXU10-

for PC-programmable devices. set-up programme+interface cable for PC with USB-Port.

The unit is not repairable