Online turbidity meter
Turbimax CUE21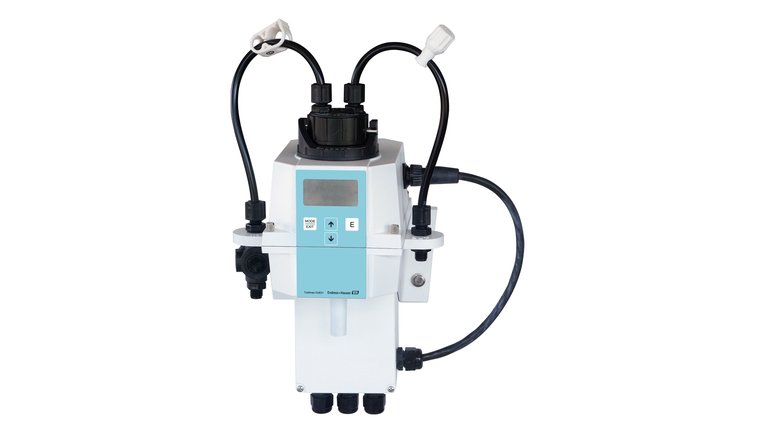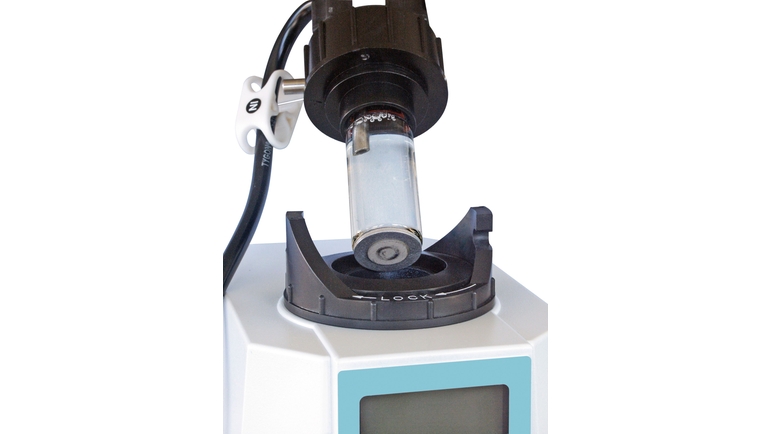 Compact system with sample condition adjustment for drinking and process water applications
Turbimax CUE21 is a reliable turbidity meter for continuous measurement compliant to EN ISO 7027. Operation is simple: connect the water, adjust the settings and the system runs unattended. Turbimax CUE21 provides guided calibration according to predefined standards, helping to streamline maintenance. Its automatic ultrasonic cleaning function extends service intervals offering significant savings in operational expenditure.
Sản phẩm đơn giản

Dễ lựa chọn, cài đặt và vận hành
Công nghệ vượt trội
Đơn giản
Sản phẩm tiêu chuẩn

Đáng tin cậy, mạnh mẽ và ít bảo trì
Công nghệ vượt trội
Đơn giản
Sản phẩm cao cấp

Chức năng cao và tiện lợi
Công nghệ vượt trội
Đơn giản
Sản phẩm chuyên dụng

Dành cho các ứng dụng đòi hỏi cao
Công nghệ vượt trội
Đơn giản
Lựa chọn FLEX
Công nghệ vượt trội
Đơn giản

Lựa chọn Fundamental

Đáp ứng nhu cầu đo lường cơ bản

Công nghệ vượt trội

Đơn giản

Lựa chọn Lean

Xử lý dễ dàng các quy trình cốt lõi

Công nghệ vượt trội

Đơn giản

Lựa chọn Extended

Tối ưu hóa quy trình bằng công nghệ tiên tiến

Công nghệ vượt trội

Đơn giản

Lựa chọn Xpert

Làm chủ các ứng dụng khó khăn nhất

Công nghệ vượt trội

Đơn giản
Chọn nhanh
Chọn theo đề xuất của chúng tôi
Công cụ lựa chọn mã thiết bị
Tiếp tục lựa chọn từ tất cả tùy chọn có thể
Lợi ích

Long service intervals to save on operational costs

Fast and easy calibration, verification within seconds

Low volume of flow-through cuvette speeds up response time

Automatic ultrasonic cleaning function reduces maintenance effort

Sample condition...
Phạm vi ứng dụng

Turbimax CUE21 is an online turbidity meter for:

Drinking and process water:
- Process monitoring
- Filter monitoring and filter backwash in water works
- Water quality monitoring in water works and distribution networks

Utilities of all industries...
Tài liệu / Tài liệu hướng dẫn / Phần mềm
Phụ kiện / Phụ tùng thay thế
Electronical service module CUE21

Light source: Infrared LED (850 nm) Measuring range: 0 - 1000 NTU Spare part turbidity measurement

Field terminal box CUE21/CUE22

Supply voltage: 100-240 VAC Spare part turbidity measurement

Desiccant CUE21/CUE22

Refill pack Accessory turbidity measurement

Tubing kit CUE21/CUE22

Accessory turbidity measurement

Ultrasonic Cuvette CUE21/CUE22

Accessory turbidity measurement

Calibration kit CUE21/CUE23/CUE24

Ready-for-use solutions: 0,02 NTU, 10 NTU and 1000 NTU Accessory turbidity measurement

Flow chamber CUE21/CUE22

for bubble suppression Accessory turbidity measurement

Pressure Regulator for CUE21/22

Kit CUE21/22: Flow Head Assembly
Sản phẩm mới

The Liquiline CM442 transmitter is the perfect first step into the world of multiparameter measurement. Its clever simplicity offers great ease-of-use and saves you time and money every day.

Turbimax CUS52D is a smart inline/immersion turbidity sensor for all water production measuring points. Achieve lab quality measurement without product loss!

Flowfit CUA252 is a flow assembly with extremely low backscattering enabling reliable measurements in the lowest turbidity range.

Flowfit CUA262 is an inline turbidity assembly for welding in your skid, pipeline or plant. Its stainless steel design offers hygienic measurement on a small footprint.
Câu chuyện thành công
Advanced bioprocess control

From time consuming sample analysis to real-time monitoring of critical parameters in fermentation processes thanks to complete solutions from hardware to development and analytical services.

Compliance made easy

The automated phosphate monitoring with Liquiline System CA80PH helps the food company Pasfrost ensure the compliance with the strict limit values for its industrial wastewater.
Kiểm soát nguồn nước góp phần cứu lấy sự sống

Nước đang dần được coi là sản phẩm giá trị ở hầu hết các quốc gia. Vì thế, việc chấp nhận thanh toán lượng nước lãng phí có xu hướng tiếp tục giảm trong khi nhu cầu kiểm soát chất lượng nước lại đang gia tăng.