Overfill Prevention System SOP300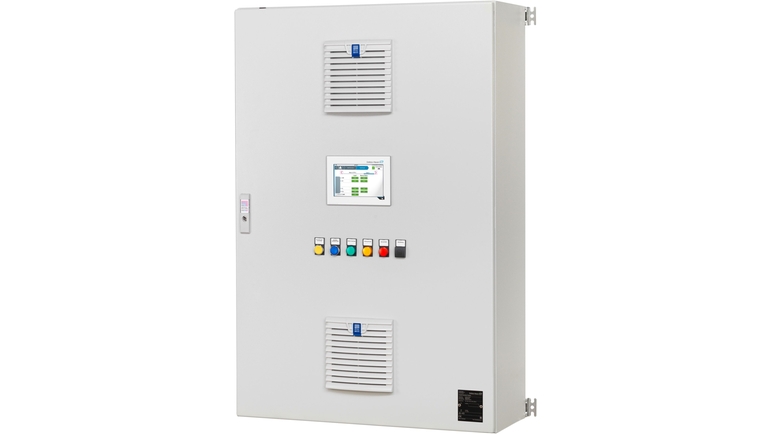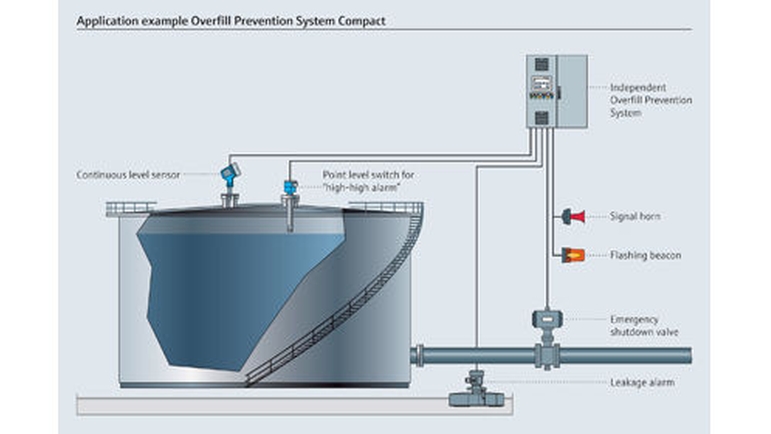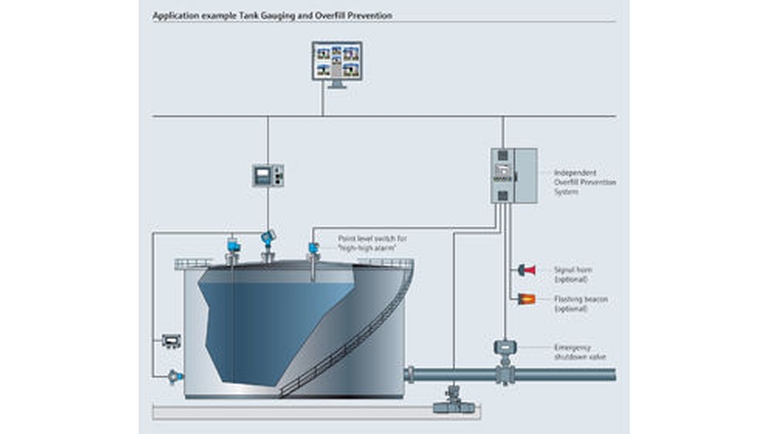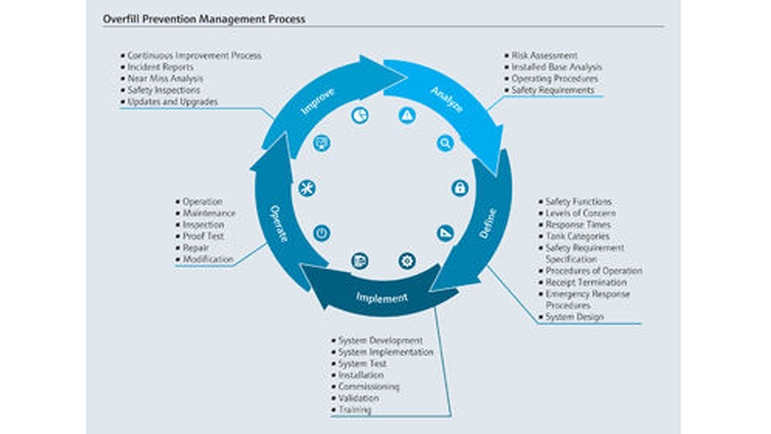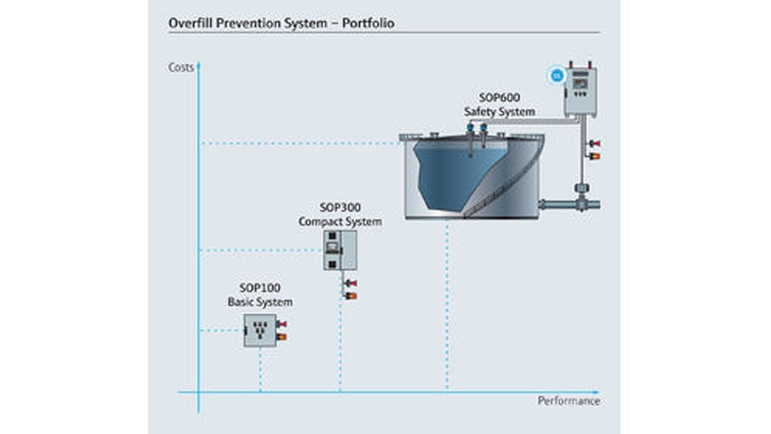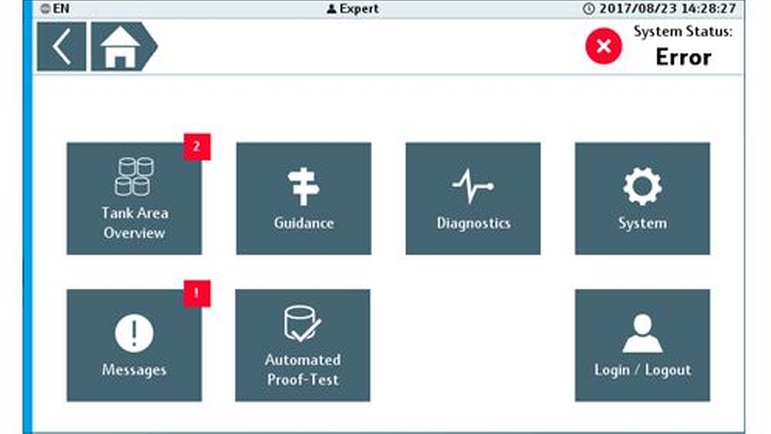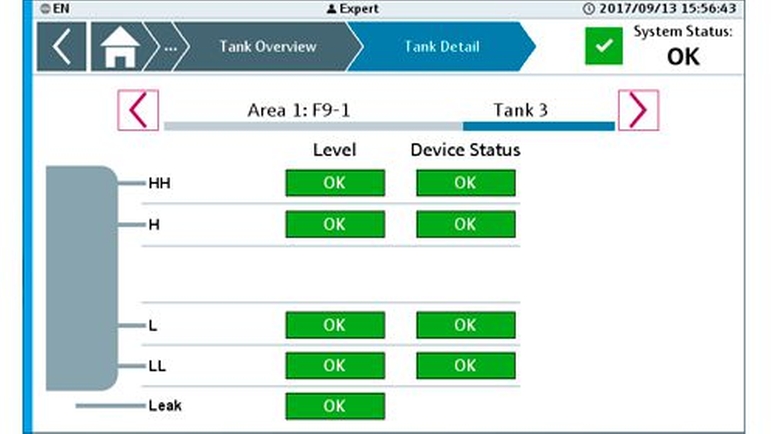 For reliable and secure tank overfill prevention
The Overfill Prevention System complies with API2350 and WHG. It works as automatic or manual system and can detect signals for overflow, pump protection and leakage in the base of the tank and issue alarms. If a defined level is overshot/undershot, or if a leak is detected, the system automatically activates signaling elements and outputs relevant messages on a display. The system is designed for up to 128 tanks and has an automated proof-test sequence. A report can be created and exported.
Chọn nhanh
Chọn theo đề xuất của chúng tôi
Công cụ lựa chọn mã thiết bị
Tiếp tục lựa chọn từ tất cả tùy chọn có thể
Lợi ích

High level of confidence and reliability thanks to a fully independent solution in accordance with API2350.

A safe investment, as the solution is modular, scalable and extensible.

Integrated, automated proof testing shortens the time for commissioning and...
Phạm vi ứng dụng

The Overfill Prevention System has been designed as a safety function for the monitoring of critical levels (HH, H, L, LL) in tanks. It is also possible to monitor leaks in tanks and tank pipes in the tank basin. Appropriate sensors must be used for...
Tài liệu / Tài liệu hướng dẫn / Phần mềm
Phụ kiện / Phụ tùng thay thế
Gateway (SiteManager Ethernet & 3G)