iTEMP TMT82 HART® 7 temperature transmitter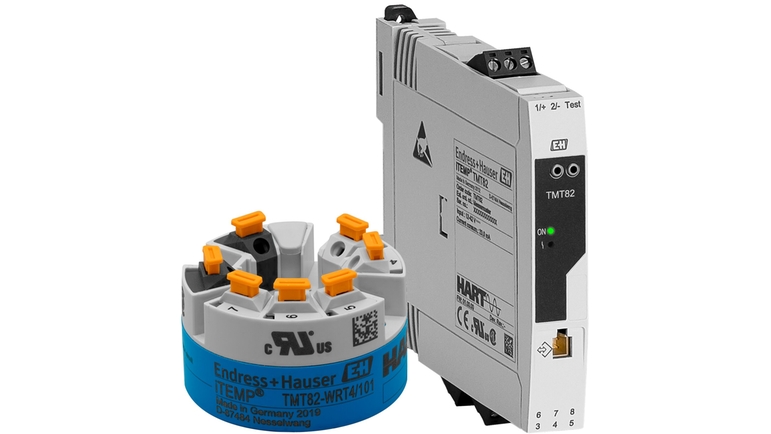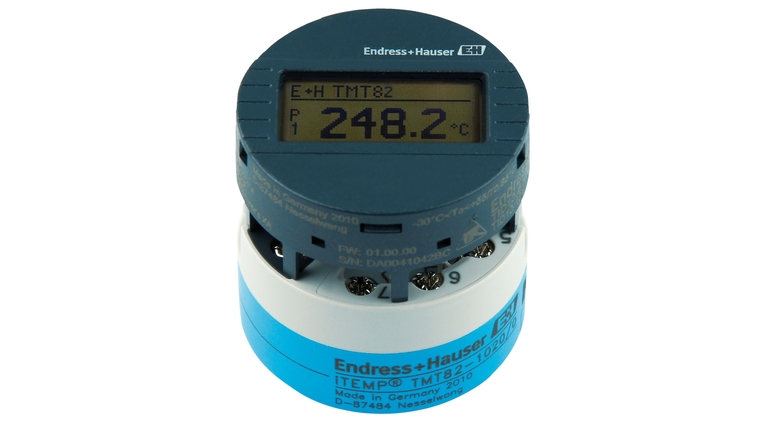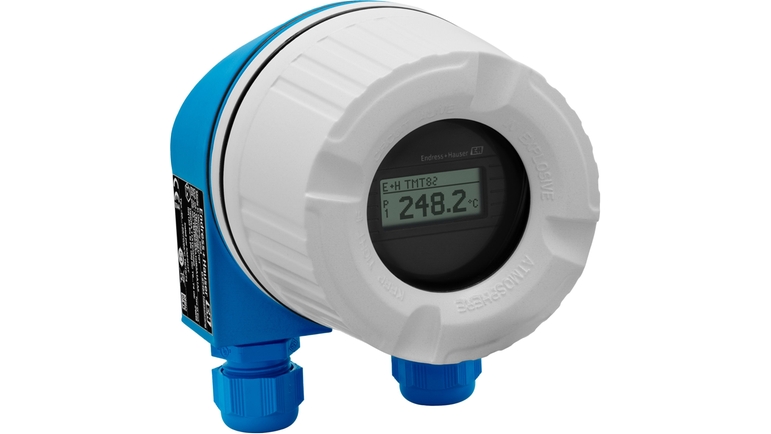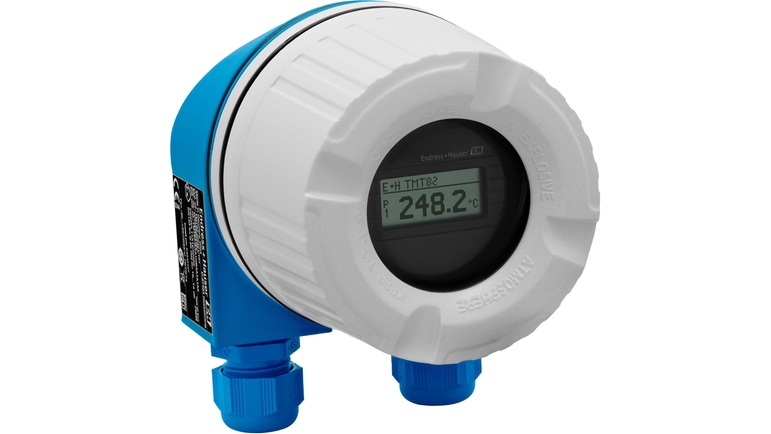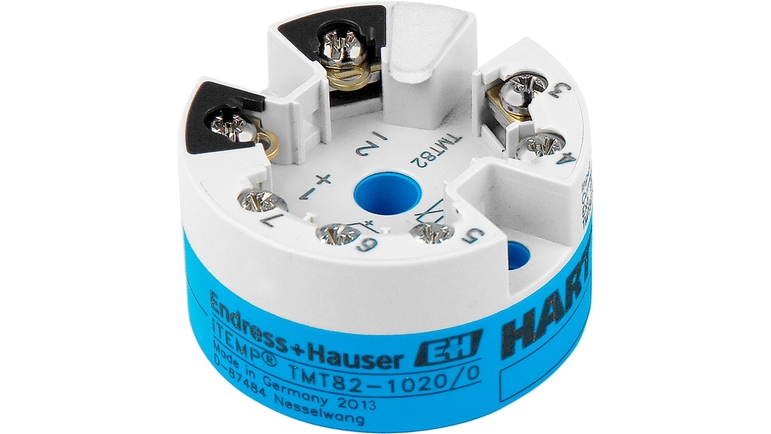 Dual channel, SIL compliant temperature transmitter for use in hazardous areas
The iTEMP TMT82 is a highly reliable, accurate and long-term stable temperature transmitter for industrial processes requiring high availability.
The versatile 2-channel device converts universal sensor inputs such as thermocouples or RTD into stable, scalable 4 to 20 mA output signals and HART® communication. With its built-in smart sensor monitoring capability and diagnostic status information according to NAMUR NE 107, the SIL 2, SC3 certified transmitter increases process safety and uptime.
Sản phẩm đơn giản

Dễ lựa chọn, cài đặt và vận hành
Công nghệ vượt trội
Đơn giản
Sản phẩm tiêu chuẩn

Đáng tin cậy, mạnh mẽ và ít bảo trì
Công nghệ vượt trội
Đơn giản
Sản phẩm cao cấp

Chức năng cao và tiện lợi
Công nghệ vượt trội
Đơn giản
Sản phẩm chuyên dụng

Dành cho các ứng dụng đòi hỏi cao
Công nghệ vượt trội
Đơn giản
Lựa chọn FLEX
Công nghệ vượt trội
Đơn giản

Lựa chọn Fundamental

Đáp ứng nhu cầu đo lường cơ bản

Công nghệ vượt trội

Đơn giản

Lựa chọn Lean

Xử lý dễ dàng các quy trình cốt lõi

Công nghệ vượt trội

Đơn giản

Lựa chọn Extended

Tối ưu hóa quy trình bằng công nghệ tiên tiến

Công nghệ vượt trội

Đơn giản

Lựa chọn Xpert

Làm chủ các ứng dụng khó khăn nhất

Công nghệ vượt trội

Đơn giản
Tổng quan về thông số kỹ thuật

Accuracy

(Pt100) <= 0,1K (digital) + 0,03% (set range)
Loading alternative products
Chọn nhanh
Chọn theo đề xuất của chúng tôi
Công cụ lựa chọn mã thiết bị
Tiếp tục lựa chọn từ tất cả tùy chọn có thể
Các thành phần bổ sung

Lợi ích

Robust temperature transmitter delivering precise, long-term stable measurements for high plant availability

SIL certification up to SIL2, SC3 according to IEC 61508:2010

Versatile mounting and housing options:
terminal head form B, DIN rail, field...
Phạm vi ứng dụng

Safe operation in hazardous areas; International approvals such as FM, CSA, ATEX, EAC, NEPSI, IECEx, DNV GL

2-channel universal signal inputs: RTD, thermocouple, resistance (Ω) and voltage transmitters (mV), HART® 7 protocol

Suited for use in marine...
Tài liệu / Tài liệu hướng dẫn / Phần mềm
Phụ kiện / Phụ tùng thay thế
The unit is not repairable

Fixing kit cpl.TMT8x/7x (european)

2x screws, 2x springs, 2x spring rings, 1x sealing CDI-connector

Fixing kit cpl. TMT8x/7x USA(american)

2x screws, 1x sealing CDI-connector

Set mounting bracket wall cpl. W06 std

Set mounting bracket pipe housing W06 st

Spare parts kit DIN rail terminal plug

TMT82

Mount.bracket st.steel A4 wall/tube 2"

Mounting bracket 2"tube stainless steel

TID10 Service cable

Extension cable for the CDI-interface for remote operation of the TID10 display for service and maintenance work. Length: 40cm.

DIN rail clip

according to IEC 60715 for temperature head transmitters.

Spare RFID TAG

Consists of: RFID TAG, fixing wire, crimp sleeve.

Cover latch spares kit field housing

Screw, washer, spring washer

M20x1.5 cable gland, 2xD0.5 cables

for 2 sensors

Cable gland NPT1/2, 2xD0.5 cables

for 2 sensors

Blanks (blind) M20x1.5 EEx-d/XP

Blanks (blind) NPT1/2, 3.1655.53

Blanks (blind) 1/2NPT V4A

Foam insert TMT82 dual chamber

Commubox FXA195

Modem to connect HART field devices to a computer via USB. Commissioning of field devices with software tool. :: To connect to a intrinsically safe signal circuit. :: SIL2, IEC61508.

Display Unit Head Transmitter

to plug on. Dot-Matrix measured value display. 12 DIP-switches buttom side. Settings: FF: Simulation, Write Lock. PA: Bus address, Write Lock. Compatible: TMT85, TMT84, TMT82, TMT71, TMT72.
Câu chuyện thành công
Medical autoclaves

New sensor technology automates recalibrations to reduce risk in batch sterilization. Learn More!