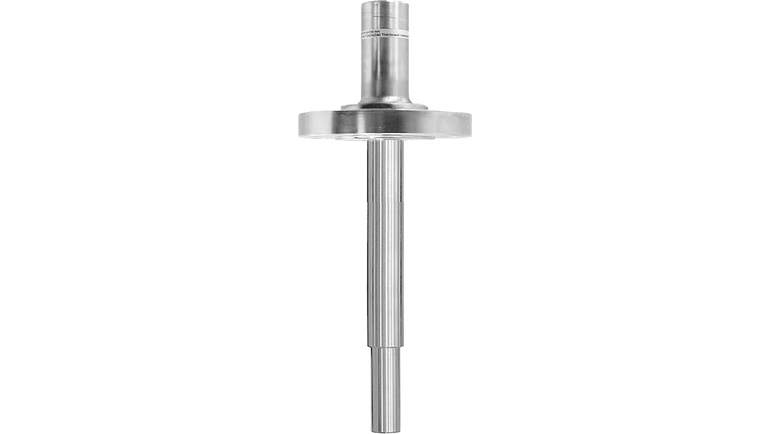 Made of drilled barstock material. Mainly used in heavy duty or general purpose applications.
Due to the challenging process conditions by heavy duty applications the load capacity of a thermowell must be calculated exactly. Dye penetration tests, ultrasound test, helium leakage test, pressure endurance test as well as various, non-destructive material tests prove the quality of materials and processing.
Chọn nhanh
Chọn theo đề xuất của chúng tôi
Công cụ lựa chọn mã thiết bị
Tiếp tục lựa chọn từ tất cả tùy chọn có thể
Lợi ích

The extension and the immersion lengths as well as the bar dimensions can be chosen according to process requirements

A wide choice of standard materials and process connections is available; other versions can be ordered according to specification

...
Phạm vi ứng dụng

TA556 is designed for use with resistance and thermocouple thermometers mainly in heavy duty applications.
Tài liệu / Tài liệu hướng dẫn / Phần mềm
Phụ kiện / Phụ tùng thay thế
Sản phẩm mới

Thermowell for RTD and TC assemblies, specially designed for use in heavy duty industrial applications, particularly in the chemical, oil & gas and power & energy industries