Tổng quan về thông số kỹ thuật
Max. measurement error

Volume flow:
- ± 0.5 % o.r. ± 0.02% o.f.s. for 0.5 to 10 m/s (1.6 to 33 ft/s)
- ± 0.07 % o.f.s. for flow velocities < 0.5 m/s (1.64 ft/s)

Measuring range

0.025 to 5 m/s (0.02 to 16.4 ft/s)
0 to 6360 dm3/min (0 to 1680 gal/min)

Medium temperature range

0 to 150° (17.8 to 302 °F)

Wetted materials

Measuring tube: 1.4301 (F304)
Process Connection: 1.4571; 1.4404 (F316L); 1.0038 (S235JR); 1,4306 (F304L); 1.4307 (F304L); A105
Phạm vi ứng dụng
Measuring of demineralized water in utilities, for example in boiler condensate return lines, requires reliable devices. Prosonic Flow E 100 provides economical and accurate bidirectional flow measurement across all industries. With its integrated temperature measurement, Prosonic Flow E 100 proves to be a multivariable flowmeter for considerable additional value in your plant. Heartbeat Technology ensures measurement reliability and enables extension of recalibration cycles.
The measuring principle is independent of pressure, density, temperature and conductivity

Bidirectional measuring of demineralized water applications for utilities, e.g. boiler condensate return lines
Device properties:
Accuracy up to ±0.5 % (flow) or acc. to EN 1434 Cl. 2, ±2.0 °C (± 3.6 °F) (temp.)

Process temperatures up to 150 °C (302 °F)

Entire meter housing made of stainless steel

4-20 mA HART, pulse/frequency output

Local display for reading and monitoring available

Robust transmitter housing
Lợi ích
Long-term stability – reliable, robust sensor

Reducing further measuring point – multivariable device

Dependable flow measurement – high turndown (200:1)

Time-saving local operation without additional software and hardware – integrated web server

Extended calibration intervals – integrated device verification due to Heartbeat Technology

Easy commissioning – brief parameter explanations
Lựa chọn Extended
Sản phẩm cao cấp

Chức năng cao và tiện lợi
Công nghệ vượt trội
Đơn giản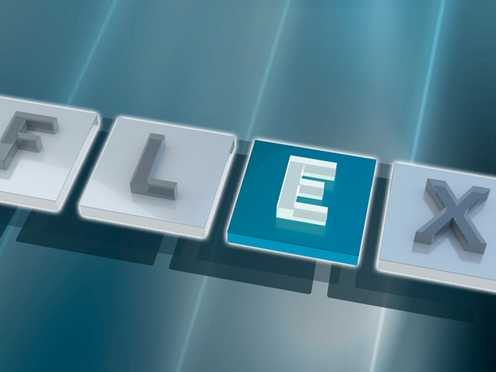 Loading alternative products
Câu chuyện thành công
Reliable calibration using hydrocarbons

On the new factory calibration rig from Endress+Hauser, Wintershall Dea can now calibrate Promass F with hydrocarbons as legally mandated – a significantly cheaper option than on-site calibration.

Build-up monitoring

A water treatment plant in Germany faced the problem of unexpected downtime due to clogged water wells. With Heartbeat Technology build-up index the customer now monitors iron build-up in his process.
Sản phẩm đơn giản

Dễ lựa chọn, cài đặt và vận hành
Công nghệ vượt trội
Đơn giản
Sản phẩm tiêu chuẩn

Đáng tin cậy, mạnh mẽ và ít bảo trì
Công nghệ vượt trội
Đơn giản
Sản phẩm cao cấp

Chức năng cao và tiện lợi
Công nghệ vượt trội
Đơn giản
Sản phẩm chuyên dụng

Dành cho các ứng dụng đòi hỏi cao
Công nghệ vượt trội
Đơn giản
Lựa chọn FLEX
Công nghệ vượt trội
Đơn giản

Lựa chọn Fundamental

Đáp ứng nhu cầu đo lường cơ bản

Công nghệ vượt trội

Đơn giản

Lựa chọn Lean

Xử lý dễ dàng các quy trình cốt lõi

Công nghệ vượt trội

Đơn giản

Lựa chọn Extended

Tối ưu hóa quy trình bằng công nghệ tiên tiến

Công nghệ vượt trội

Đơn giản

Lựa chọn Xpert

Làm chủ các ứng dụng khó khăn nhất

Công nghệ vượt trội

Đơn giản